The American president commented on the information spread by the Central Telegraph Agency of the DPRK about the possible refusal of Kim Jong-un to negotiate in Singapore. Recall that Pyongyang threatened to abandon the top-level talks with the United States in connection with the beginning of large-scale US-South Korean military exercises on the Korean Peninsula.
Trump, commenting on the situation, was extremely categorical, declaring that if Kim Jong-un refused to negotiate, he would eventually face the fate of the Libyan leader Muammar Gaddafi. This statement was made by the American president during negotiations with NATO Secretary General Jens Stoltenberg.
Trump added that if Kim Jong-un is making a deal with the United States, he is expected to receive a "guarantee":
If we make a deal, I believe that the DPRK leader Kim Jong-un will be very, very happy. He will receive our defense, which will be very strong. He will remain there, he will rule his country, and his country will be very rich.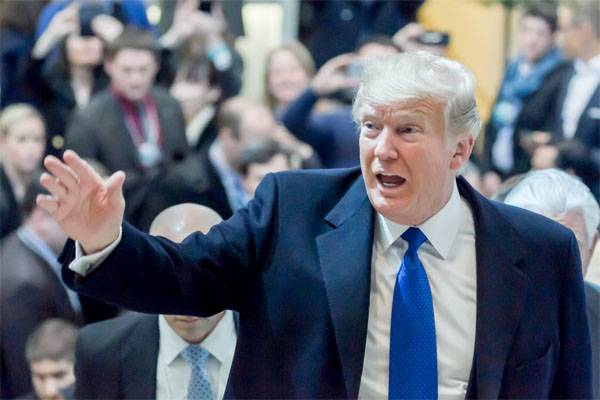 Apparently, we are talking about the same "guarantees" that the United States at one time gave Iran. And the US guarantees are, as you know, a difficult thing, first of all, for those who receive these guarantees: today the United States gives them, tomorrow they take them.
Trump:
In 2011, no one gave guarantees for then-Libyan leader Gaddafi. We just went in and destroyed it. This option will take place if Pyongyang does not agree to negotiate.
One caveat did not mention Trump: Gaddafi did not have nuclear
weapons
and Kim has it.
Recall that the United States is demanding that Pyongyang export its entire arsenal of nuclear weapons and destroy missiles. Instead, a few cars of rice.