Chairwoman of the Federation Council Valentina Matvienko, who is the third civil servant in Russia by status, expressed her opinion on the pension reform. According to Matvienko, she supports "a smooth increase in the retirement age." The head of the upper house of the Russian parliament believes that the retirement age in Russia should be increased, but "over time".
RIA News
Leads statement Matvienko:
I believe that this should be a very smooth, transitional, calm period. It is necessary to stretch the increase in the retirement age by ten years. For six months, smoothly, calmly. People will know and get ready. Every year to increase by six months the retirement age for both men and women.
Matvienko also adds that raising the retirement age will not be done by decree, law or order in the format of "they say, everyone will retire later on January 1 on January 2019."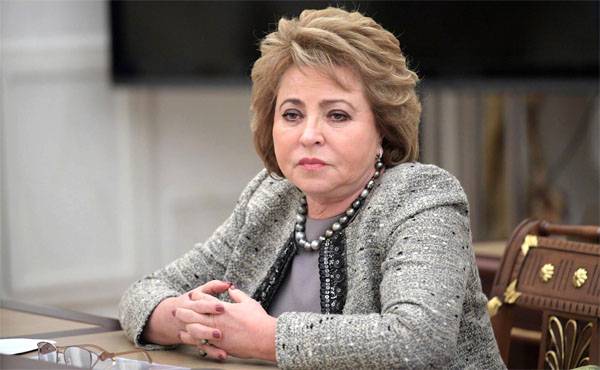 This is somewhat reminiscent of the parable about how the owner, who was very fond of his dog (cat), chopped off her tail in pieces ...
Recall that earlier, the head of the Russian government, Dmitry Medvedev, spoke out for raising the retirement age, saying that the decision would be made "balanced".
And this is the proposal of the Ministry of Finance: to raise the retirement age for men by five years - to 65 years, for women by eight years - to 63 years. Option from the Ministry of Labor: an increase in the retirement age for women - up to 60, and for men - up to 65 years.