The Minister of Internal Affairs of Ukraine, Mr. Avakov, said that according to the Ministry of Internal Affairs Development Strategy, the National Guard of Ukraine received the first 500 40-mm anti-tank grenade launchers PSRL-1 manufactured in the USA.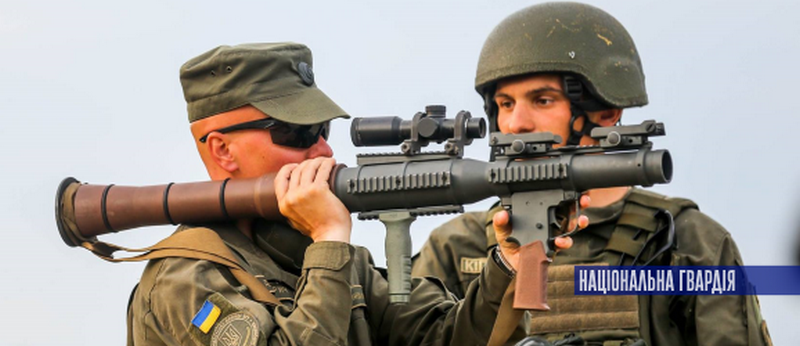 40-mm grenade launcher launched by AirTronic USA in 2016 year and are effective
weapons
to defeat fire weapons and armored targets of the enemy. In production, modern materials are used, which made it possible to reduce the mass, simplify operation, increase the firing range and the service life, while maintaining an efficient prototype architecture.
The State Research Institute of the Ministry of Internal Affairs has developed a training program for a special warehouse and methods for operating a new weapon. During military exercises, NSU fighters praised the effectiveness of the new complex
- said Arsen Avakov.
Weight without attachments and optical sight 6,35 kg, length with grenade 950 mm. Aiming range 800 m. The grenade launcher can be equipped with an 3.5 x24 riflescope. Resource 1000 barrel shots. The weapon is equipped with Picatini strips for additional accessories and sighting devices. The grenade launcher is compatible with all existing RPG-7 shots.
A question arises to Mr. Avakov and his subordinates, what kind of a "special stock" training program that an entire research institute of the Ministry of Internal Affairs has developed? Maybe it was easier to take instructions on the RPG-7 and the shots to it, released in Soviet times, because apart from the "cool" colors and Pikatini strips in the number of 7 (seven!) Pieces, PSRL-1 is the old, good RPG-7, Americans ottyuningovat for sale at a higher price Papuans.