Investigative Committee of the Russian Federation today opened a criminal case against the American journalist Tom Rogan. This man on the eve of The Washington Examiner published material in which there were open calls for the bombing of the bridge across the Kerch Strait. Statement from the official representative of the TFR Svetlana Petrenko:
15 May 2018 in the Russian Federation was officially opened the traffic on the Crimean bridge connecting the Crimean and Taman peninsulas. This event was widely covered by the media, including foreign media.

In particular, US citizen Tom Rogan published on his website an article entitled "Ukraine should blow up Putin's Crimea bridge" (Ukraine needs to blow up the Putin's Crimean bridge), which was also posted on the website of the publication of the weekly Washington Examiner magazine, urging Ukraine to undermine the Crimean Bridge by bombing.

According to the investigation, this article by Tom Rogan, which is publicly available on the Internet, shows signs of public calls for terrorist activities in the territory of the Russian Federation, with the goal of destabilizing the activities of the authorities of the Russian Federation and of influencing their decisions, that is, committing a crime stipulated by art. 205 of the Criminal Code of the Russian Federation.

At present, the investigation has appointed a complex psychological and linguistic examination, and other investigative actions are being carried out aimed at establishing all the circumstances of this crime.

At the same time, a pre-investigation check is carried out in relation to the editor of the weekly Washington Examiner online magazine after the publication of the mentioned article by Tom Rogan.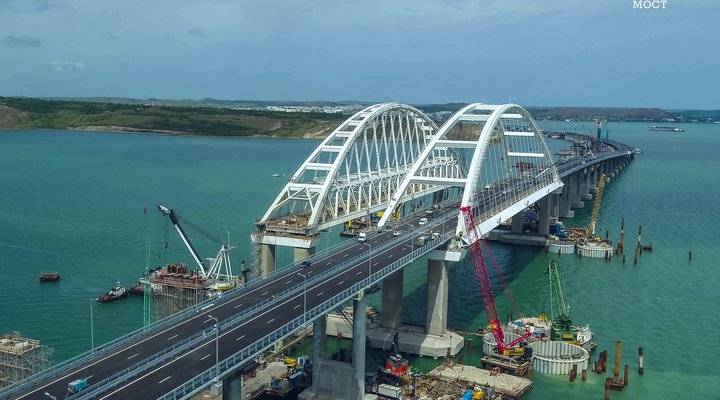 It is noteworthy that the openly extremist appeal of a man who calls himself a journalist was very skeptical about even Ukraine. Many Ukrainian experts have noticed that the material in the American media looked like a blatant provocation.
Today on the pages of "VO" material was published that the Crimean Bridge is reliably guarded, and not only from land and sea, but also from the air.