Deputies of the Lithuanian Sejm have begun to discuss the bill on the destruction of public facilities, "propagandize communism," reports the Lithuanian edition Delfi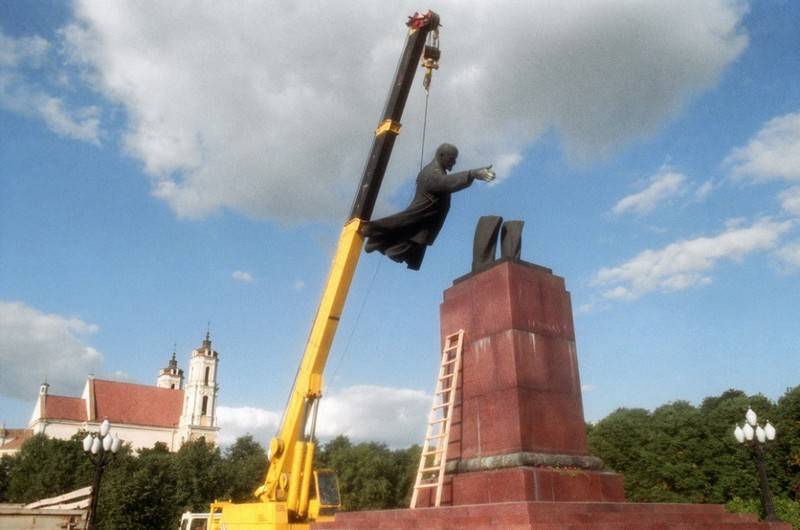 The draft law should establish the order in accordance with which in Lithuania public objects will be replaced or removed, the name or content of which "promote communism or another totalitarian ideology or system."
The accompanying document emphasizes that sociological surveys show that nostalgia for the Soviet era is associated with maintaining a geopolitical orientation favorable to the Kremlin and disillusionment with democracy in Lithuania. The part of the society, which is disappointed with democracy in Lithuania, positively evaluates the Soviet period and considers the Russian television channels to be the most important source of information, and is inclined to approve the Kremlin's policy. Therefore, if we bear in mind the change of the geopolitical situation, it is advisable to approve a ban on the use of the name and content associated with communism and any other totalitarian ideology at public facilities.
The bill emphasizes that "propaganda of communism" is "perpetuating organizations, events and dates associated with the Soviet occupation of 1940-1941 and 1944-1990 and the Nazi occupation of 1941-1944 in any form".
According to the authors of the bill, monuments, memorial plaques, street names, educational institutions, whose name is associated with communism and other totalitarian ideologies, remain in Lithuania.
Such objects are reminiscent of the time of the Soviet occupation and often cause nostalgia for the Soviet time.
- noted in the article.