Following the alleged US imposition of sanctions on Russia for alleged breach of the INF Treaty, the State Department announced new restrictions, this time because of the implementation of the Nord Stream-2 project. The Deputy Director of the Department of Energy Department of the United States Sandra Oudkirk during a speech in Berlin, said that Washington is going to prevent the implementation of this project, writes Spiegel.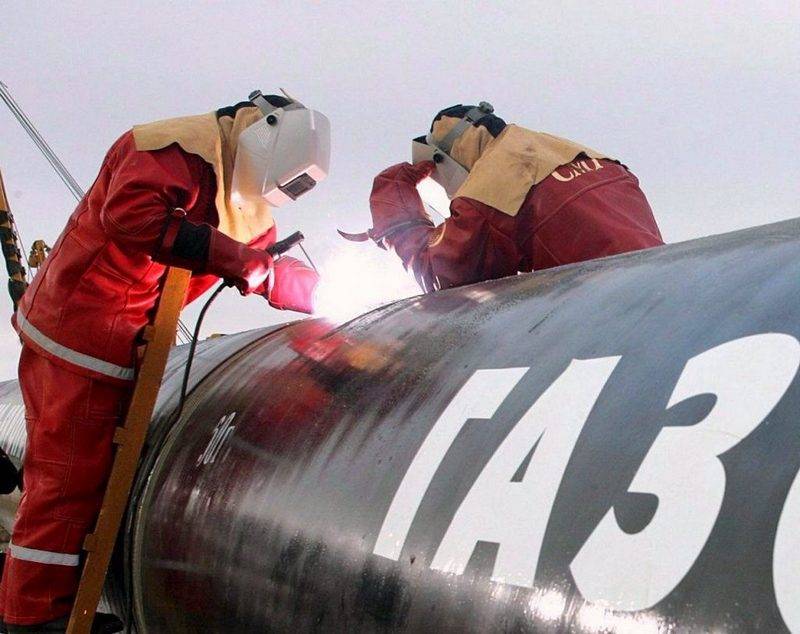 Oudkirk recalled that sanctions could be imposed on the project in accordance with the Law on Countering America's Opponents through Sanctions (CAATSA) adopted in August 2017 of the year in response to Russia's participation in the conflict in Ukraine and Moscow's alleged interference in the American 2016 elections of the year .
We would be happy if the project did not take place.
- Bloomberg leads her words
Oudkirk also announced that the United States was apprehensive that Russia would install submarine reconnaissance equipment on the route of the Nord Stream-2 gas pipeline in the Baltic Sea. According to her, Moscow can place along the new gas pipeline, which will connect Russia and Germany, certain listening devices.
She noted that this project raises concerns about security in the region and that the US opposes the project because it will increase Europe's dependence on Russian gas supplies
At the same time, the State Department spokeswoman rejected the suggestion that the United States in this way wants to keep Europe as a potential market for supplies of American liquefied natural gas.
As alternatives to Nord Stream - 2 for Europeans, according to Oudkirk, gas can be supplied through the Caspian Sea, the Eastern Mediterranean and Algeria, and yes, the same suppliers can be from the United States or even Australia.