The combat duty of Russian surface and submarine ships armed with "Calibers in the Mediterranean is aimed at strategic non-nuclear deterrence of all potentially hostile military forces in the region,"
RIA News
statement by military expert, chief editor of the magazine "National Defense" Igor Korotchenko.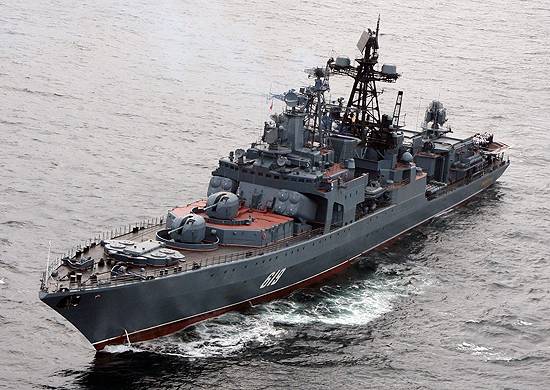 Earlier, Vladimir Putin said that ships with cruise missiles "Caliber" will carry a constant combat watch in the Mediterranean Sea.
This decision is primarily due to the issues of national security of Russia. Ships and submarines equipped with "Caliber" are a real component of strategic non-nuclear deterrence. Russia joined the club of selected world powers with such
weapons
which allows you to flexibly and efficiently carry out high-precision strikes at any targets at a distance of up to several thousand kilometers,
said the expert.
He stressed that today no other world power possesses such opportunities, except Russia and the United States.
Thus, our country will nullify any plans of those who try to encroach on its security. This, in particular, is an element of deterrence of NATO and any other forces that view Russia as a possible adversary. The Russian Navy grouping in the Mediterranean Sea neutralizes a huge range of threats,
added Korotchenko.
At the same time, the expert recalled that earlier the Russian president had noted the possibility of equipping the Calibrov with both conventional and nuclear warheads.