By type of American. A new training center will be opened in Georgia
The center of combat training of the Georgian Armed Forces will open on May 18 in Vaziani (a suburb of Tbilisi), reports
TASS
the message of the Minister of Defense of the Republic Levan Isoria.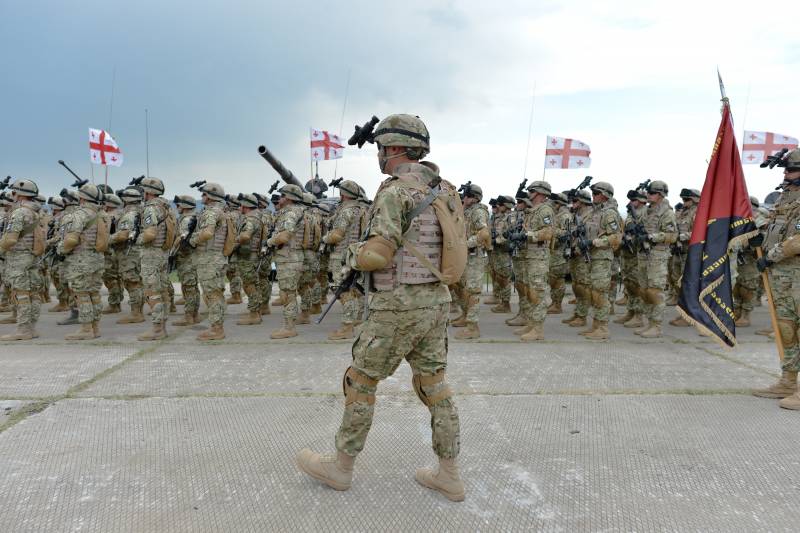 Two days later, the opening ceremony of the Georgian Armed Forces Combat Training Center will take place in Vaziani, on this basis the implementation of the Defense Preparedness Program of Georgia will begin, within which the US will help Georgia with training the military personnel of nine battalions of the country's armed forces in 2018-2020.
Minister said at a conference on security issues in the South Caucasus in Tbilisi.
For the first time, a project to create such a center was announced in February 2017. At that time, the country's defense ministry reported that "during a meeting in Isoria, held in Germany at the US Armed Forces training base in Hohenfels, with US Commander of Ground Forces in Europe, Ben Hodges and head of the base, Antonio Auguto, announced plans to create a center in Georgia similar to that in Hohenfels".
Earlier it was reported that in the framework of the program in the 2018-2020 of the year Washington would help Tbilisi to train the 9-t battalions.
As Izoria noted, "for the first time, the cooperation program is focused on enhancing the defense capability of Georgia itself, and not just on training Georgian military personnel to participate in international peacekeeping operations."
http://www.globallookpress.com