The State Duma approved in second reading a bill that expands the powers of the president and the government to impose counter-sanctions on the United States and other countries adopting anti-Russian restrictive measures.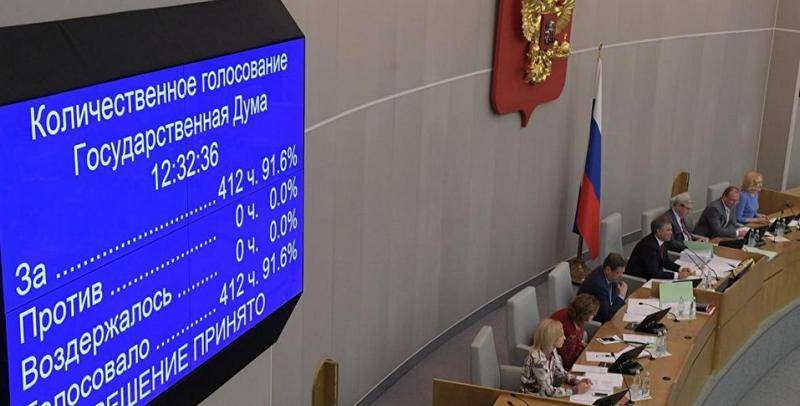 A rule was excluded from the document, because of which practically all Russian companies and banks with foreign participation could be subject to restrictions.
By the second reading, reference to specific industries, goods and services was excluded from the text of the document, and the list of possible countermeasures was reduced from 16 to six. US companies or other unfriendly foreign countries will be prohibited from participating in public procurement contracts and in the privatization of state property. The same prohibition will apply to companies directly or indirectly controlled by or affiliated with such states.
The Cabinet of Ministers will have the right to terminate or suspend international cooperation with unfriendly foreign states, as well as with organizations under their jurisdiction, either directly or indirectly controlled by such states or affiliated with them.
The government will also have the authority to ban or restrict the importation and exportation of products or raw materials from the United States and other unfriendly countries. Measures to counter sanctions will not affect goods that may be imported by citizens of the Russian Federation or foreign citizens for personal use.
The third reading is scheduled for 22 May.