I wanted to hang out a fascist flag. Ensign-Rufer dismissed from the Rosguards
In Yekaterinburg, ensign Maxim Kichigin was dismissed from Rosguards, who was going to plant a flag with a swastika on an unfinished TV tower during its capture of 23 in March on the eve of the demolition, reports
Newsru.com
.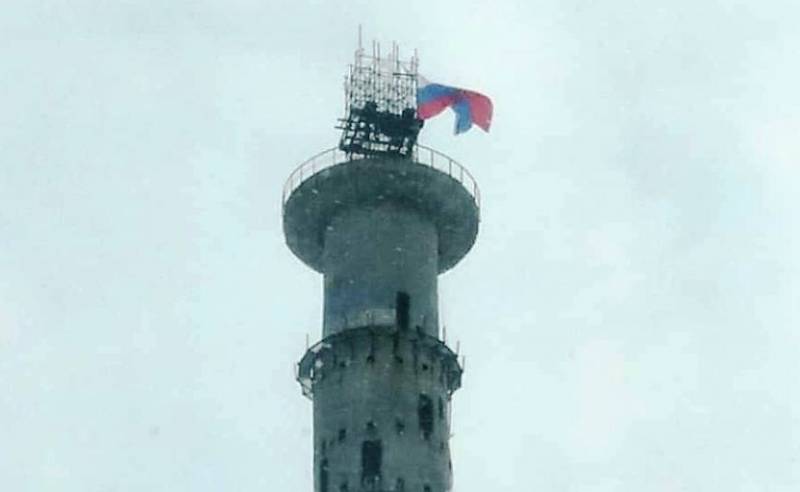 "To storm the unfinished TV tower, the rufers decided on the eve of the day on which the authorities planned to blow it up. Early in the morning, 15 people approached the building, but most of them were detained by police after a scuffle with a guard. As a result, four climbed up, one jumped with a parachute, the rest three admired the beauties before noon, and then froze and descended, "the publication says.
As it turned out later, Maxim Kichigin was among the invaders of the TV tower. Moreover, according to the representative of the Russian Guard in the Ural Federal District Alla Avdeeva, the ensign was listed among the initiators of the action against the demolition of the tower. Its participants, sharing their impressions, said that Kichigin offered to hang a flag with a swastika on the tower.
According to Avdeeva, "earlier the ensign did not show interest in Nazi symbolism and on his pages in social networks, which he has now deleted, he never posted pictures with a swastika".
Channel E1.ru talked with the drivers and put the video on the Web.
https://twitter.com/thevillageekb