The private company OneSpace Technology successfully tested the first commercial OS-X rocket in China, reports
RIA News
Post Central Television of China.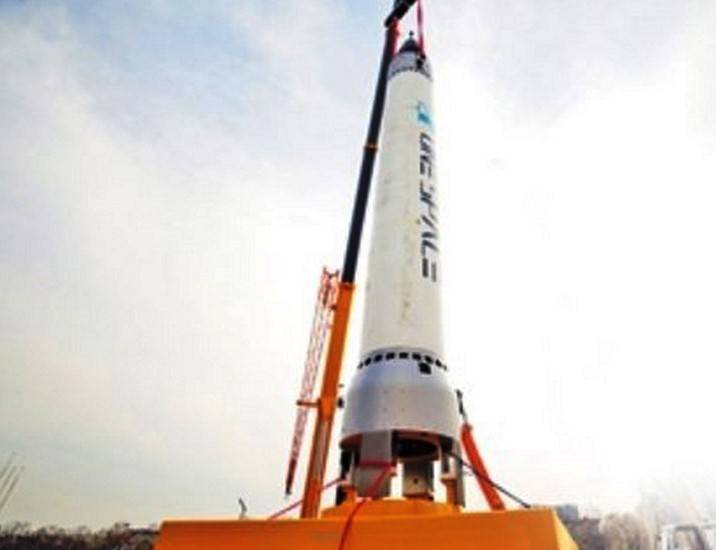 This is the first launch of a rocket, fully developed and manufactured by a private enterprise in China.
It is reported that "the launch took place on Thursday in 7.33 (2.33) local time on a test site in the north-west of the country, the flight along a ballistic trajectory was 306 seconds."
The report states that "from the stage of design work until the launch itself, the company needed only one year."
According to the report, OS-X Chongqing Liangjiang Star is capable of delivering payload into orbit 800 altitudes in kilometers above the Earth. The length of the rocket 9 meters.
According to Chinese media, the company, founded in 2015, is currently building its research and production base in Chongqing.
The base will include a research center, a smart assembly center, a test center, and other necessary facilities. The head of the company promised to build and test up to 30-i missiles a year.