Turkish leader Tayyip Erdogan accused the UN of inability to solve world problems, transfers
RIA News
.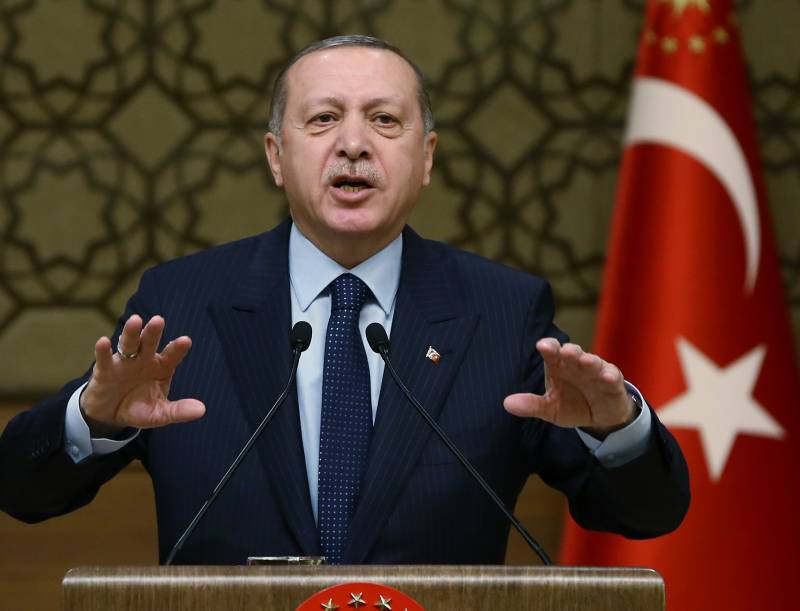 The presidential statement was made in connection with the events of the Gaza-Israel border.
According to him, the world organization is exhausted and exhausted - "the international community uses double standards in the face of violating the rights and freedoms of the Palestinians."
If these attacks took place in any other region, they would have provoked a protest of the whole world. But, unfortunately, the world community scornfully reacted to the actions of Israel against the Palestinians,
Erdogan said at the evening meal during the Muslim holy fasting of Ramadan.
He called on the world community "to make every effort to stop the actions of the Israeli authorities against the civilian population of Palestine."
If Israeli tyranny is not answered, the world will very quickly slide into chaos, dominated by thugs,
added the Turkish leader.
Earlier, he accused the White House of complicity with Israel. In his opinion, Washington, by its decision to transfer the embassy to Jerusalem, condones the Jewish state.
Recall that the protest resumed in the Gaza Strip on Monday. Israeli soldiers opened fire on demonstrators. 61 killed a Palestinian in clashes, injured more than a thousand children. In Palestine and Turkey, a three-day mourning was declared.