Intelligence of the Federal Republic of Germany acquired a sample of the "Novice" nerve agent at the beginning of 1990, reports
Interfax
the report of the German newspaper Zeit, which conducted a journalistic investigation in conjunction with the publications Süddeutsche Zeitung, West deutscher rundfunk and Nordduutscher rundfunk.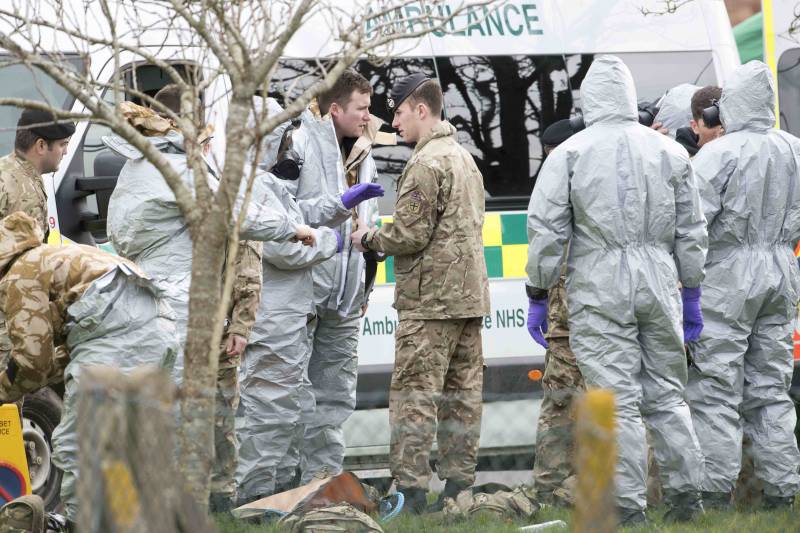 According to the report, "a defector who worked for German intelligence was able to deliver a sample of the substance," and Russian scientists were the source of information.
In the future, the sample "Novice" was taken to one of the laboratories in Sweden. After the research, the formula of the substance was in the hands of German intelligence. As established by the journalists, intelligence officers shared information with their colleagues from NATO countries.
In connection with the good relationship with Russian President Boris Yeltsin, the German government decided not to publicly announce the existence of the Novice,
writes a newspaper.
Where the sample is now located is unknown. The Cabinet of Ministers of Germany did not respond to a journalistic investigation.
Recall that in March, the former GRU officer Sergey Skripal and his daughter Julia were found unconscious in British Salisbury 2018. The head of the British government, Teresa May, immediately stated that they were poisoned by the Novice nerve agent (A-234), developed in Russia, and therefore accused Moscow of the attempt on the life of Skripale.
Moscow strongly rejected these accusations, recalling that all chemical
weapon
Russia destroyed in 2017 year under the control of the Organization for the Prohibition of Chemical Weapons.