In the United States, they declared that they are ready to remove the DPRK from the list of "countries - accomplices of terrorism." This wording alone speaks of Washington's boundless hypocrisy, which the Russian representative recalled at a meeting of the UN Security Council on the eve that terrorists, for example, in Syria, feel at ease in the territories controlled by US troops.
In exchange for "deleting from the list," Washington demands that Pyongyang fulfill the following condition: to completely abandon nuclear
weapons
with the export from North Korea of ​​nuclear warheads, enriched uranium and the missiles of the DPRK army.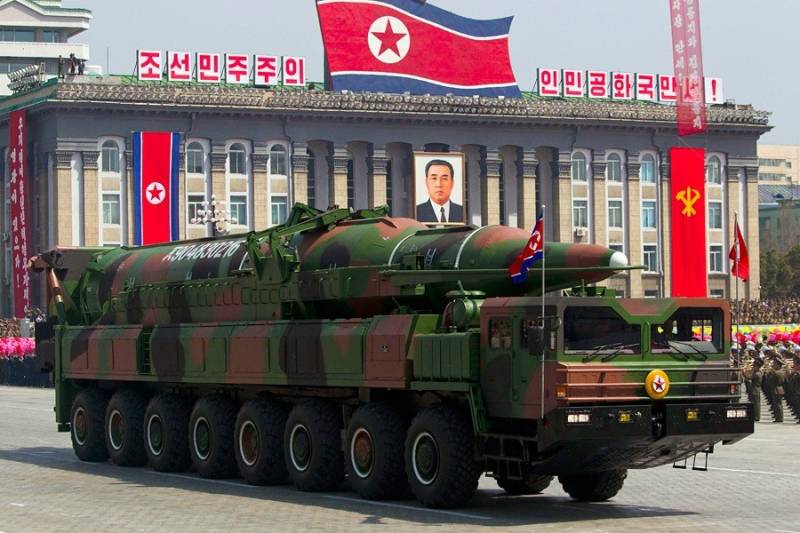 Such data is published by the Japanese press with reference to knowledgeable sources in government circles. The submission says that if North Korea fulfills the American conditions, then it will not only be removed from the list of countries - "accomplices of terrorism", but will also provide humanitarian assistance under the developed program.
American intelligence has previously provided the Trump administration with information that the DPRK possesses at least 12 nuclear warheads, a few centners of highly enriched uranium and approximately 50 kg of weapons-grade plutonium. And all this needs to be taken out of the country in exchange for several wagons of rice and a container with stew.
Recall that earlier in Pyongyang, they threatened to refuse to meet Kim Jong-un with Trump in connection with the start of large-scale American-South Korean exercises on the Korean Peninsula. In the United States, they stated that "the exercises are planned and not directed against the DPRK."