Reports of Israeli strikes come again from Gaza. It is reported that this time the northern areas of Gaza were hit. In the Israeli military command they say that the targets were the objects on which the "Hamas militants" were hiding. It is alleged that the data on the presence there of representatives of the armed wing of Hamas were obtained as a result of the operation of the Israeli military intelligence.
We are talking about tank shelling of the northern regions of Gaza, which was the response to the shelling of Israeli troops from the territory of the Gaza Strip.
Tanks
Reportedly, no sector borders were crossed.
It is alleged that machine guns were used against the Israelis. As a result of the shelling of Israeli territory, one building was damaged in the city of Zderot (Sderot). At the same time, none of the residents of Sderot was hurt.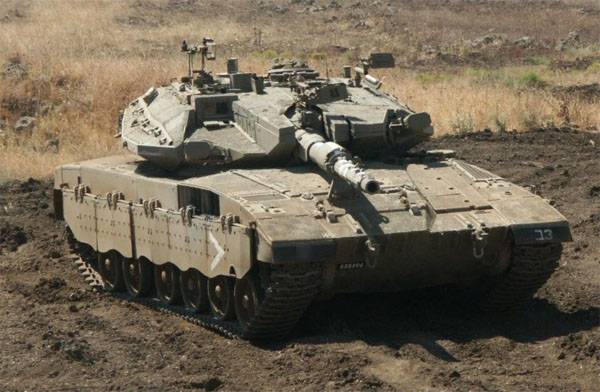 There are currently no data on casualties among residents of the Gaza Strip as a result of shelling with IDF tanks.
Recall that earlier during a briefing in the Gaza Strip, a member of the Hamas political council reported the totals of the number of dead and injured during the most bloody clashes with the Israeli army. The dead - 63, affected - about 3 thousands. At the same time, during the briefing, it was recognized that the 50 dead were members of Hamas.