NAF Headquarters of Latvia announces large-scale NATO force exercises
Four thousand NATO forces, armored vehicles and
aviation
Gunar Grikmanis, head of the military exercises department of the Joint Headquarters of the National Armed Forces of the country, will take part in military exercises to be held in summer in Latvia.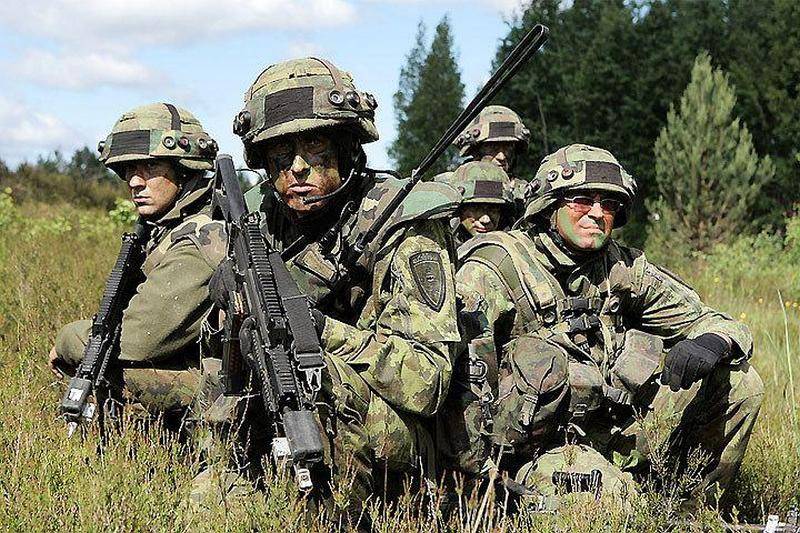 From 3 to 15, June, the US-organized training of the ground forces and the Saber Strike air force will take place on the territory of Latvia. As part of the exercise, maneuvers will also take place in Estonia and Poland.
- leads "Interfax" message Grikmanisa.
On the territory of Latvia, more than 3 military personnel from 13 NATO countries will take part in the Saber Strike exercises at the Adazi training ground. The exercise will involve US combat aircraft and helicopters,
Drones
, armored vehicles, artillery and mortars.
Simultaneously with Saber Strike, Swift Response exercises will be held in Latvia, Lithuania and Poland, which were also organized by US forces in Europe. In these exercises, the skills of rapid reaction of airborne forces will be developed. In Latvia, it is planned to land about 800 military personnel from American aircraft in three stages.
In addition, representatives of NATO forces will take part in the exercise of the Latvian Armed Forces "Name 2018".
In large-scale exercises, which will be held throughout the territory of Latvia, military personnel, land security officers (members of a voluntary armed organization consisting of the Latvian armed forces), reservists, employees of the Ministry of Internal Affairs and representatives of the allied forces will be involved, the report said.