American edition
The washington examiner
on its pages publishes material sponsored by a journalist named Tom Rogan. Mr. Rogan, in his publication, refers to Ukraine about the Crimean (Kerch) bridge built by the Russian Federation. According to Rogan, who, in fact, after publication, can safely be called not a journalist, but a terrorist, the bridge Ukraine "must blow up."
From the material:
Ukraine has the means for air strikes so that it (the bridge) at least temporarily becomes unsuitable for use. The Crimean bridge is an insult to the statehood of Ukraine.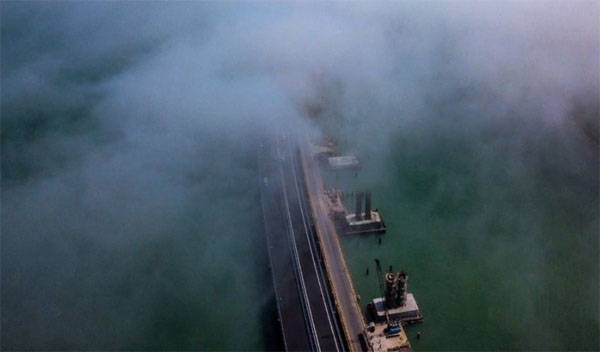 Rogan claims that even partial destruction of the bridge will be a signal that Ukraine has not resigned to the fact that "they have taken away the territory" from it.
It is worth paying attention once again to the fact that this essentially terrorist appeal is published on the pages of one of the official media in the United States. At the same time, the article itself in The Washington Examiner is called "Ukraine should blow up the Crimean Putin Bridge".
In the logic of Mr. Rogan, "Ukraine is still waiting for the escalation of the conflict" in the Donbass "after the end of the World Cup 2018 football."