The U.S. Army Command intends to equip the main combat
Tanks
M1 Abrams and M2 Bradley infantry fighting vehicles with active defense systems. According to Breaking Defense, the armored vehicles of four tank brigades designed for military deployment abroad will receive new systems.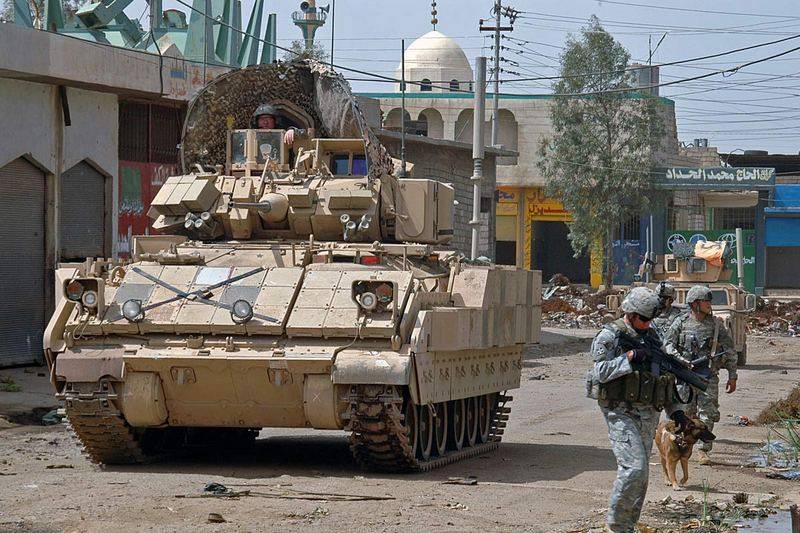 For installation on M1 Abrams tanks, the US military chose the Israeli Trophy active defense system; It is she who is serially put on Merkava. The US Army conducted tests of this system on M1A1 tanks and Stryker wheeled combat armored vehicles from the 2015 of the year. At the same time tested the system planned to hold the US Marine Corps. Tests conducted by army experts were recognized as successful; Based on their results, the military decided to install the Trophy on the tanks.
At the same time, the Trophy system was declared unsuitable for installation on the relatively light Bradley infantry fighting vehicles. These armored vehicles should get a lighter and more compact Iron Fist Light active protection system, also an Israeli design. This system has been tested by Americans since 2016. The Israelis themselves were planning to put the Iron Fist on heavy Namer armored personnel carriers, but ultimately decided to adapt the Trophy tank system for these vehicles.
Currently, the US Army has organized nine active tank brigades, the number of which is planned to be increased to ten in the near future. In addition, five more brigades operate as part of the National Guard. Each brigade has 4,7 thousands of people, as well as 87 tanks M1 and 144 Bradley armored vehicles. In addition, the tank brigades include 18 self-propelled howitzers M109, 18 self-propelled mortars, 84 calculations with anti-tank missiles FGM-148 Javelin, 450 tracked vehicles and 900 wheeled vehicles.