A strange incident occurred in the United States on May 1. Information about him was spread by the Western media only today. According to the message
Sky News
, when transporting ammunition between two test ranges of the US Army in North Dakota, a container with grenades was "lost". Presumably, the container was poorly secured and fell from the Humvee armored vehicle.
Initially, it was decided not to report on the disappearance of ammunition in the media. The servicemen tried to find a container on their own. The search operation involved at least 100 troops from the Minot airbase in an area of ​​about 7 km.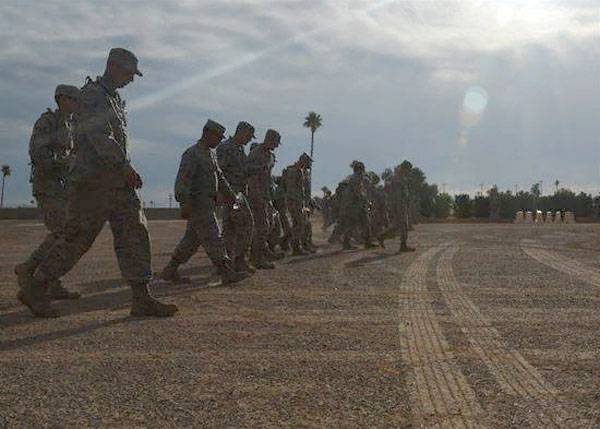 It is noteworthy that the military also visited the Indians living in one of the local reservations, explaining that if they found grenades, they should be given to the officers.
The search continued for several days, but they were not crowned with success. After that, it was decided to disclose information about the loss. The population of North Dakota was informed about the loss of a container with grenades. The command of the US Air Force, which owned the ammunition being transported, announced a remuneration of 5 thousand dollars for information about where the container is currently located.
The local sheriff said that "while the container is closed, the grenades are not dangerous."
The commander of the unit, which "lost" (although a slightly different term may be used in this context ...) grenades, stated that he "prays that ammunition will not cause anyone any harm if they are accidentally discovered."