After a rather long break, the former governor of the Dnipropetrovsk region, one of the richest people in Ukraine, Igor Kolomoisky, cast his vote. Earlier, we recall, between him and the president of Ukraine Poroshenko, not without American intervention, agreements were reached on the nationalization of Privatbank. If initially the Kolomoisky process did not comment on the "nationalization" of its business, it has now decided to declare that the procedure was conducted illegally.
In an interview with the news service
Deutsche Welle
Kolomoisky said that he "does not compete" with Poroshenko today, but at the same time, he considers him "his opponent, ideological."
Kolomoisky noted that he is not actively engaged in politics, although he acts as the head of the control and auditing committee of the political party "Ukrainian Association of Patriots".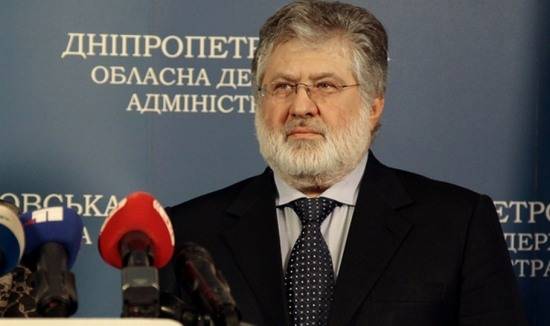 From an interview with Kolomoisky DW:
To democracy, to freedom of speech, to events in Ukraine, to the attitude towards what should be the president. And what kind of relations should he have with his own people, with his country? Here we are completely different with him. Therefore ... I have a very big disappointment about him. Therefore, I am his opponent. But, again, this is our internal question and our confrontation. It does not require someone to help me from outside. And, let's say, this is the internal affair of Ukraine. Our opponent is with him.
Kolomoisky also expressed his opinion on whether Poroshenko could be elected for a second presidential term. According to Kolomoisky, for this Poroshenko will have to take control of all the TV channels of Ukraine, "as in the northeastern neighbor." The former head of the Dnipropetrovsk Regional State Administration added that Poroshenko wants to gain control over the TV channel 1 + 1, which today is de facto controlled by Kolomoisky.