The ceremony of laying the first special-purpose launch boat (anti-diversion boat) of the 21980 project ("Rook") for Rosgvardia took place yesterday at the Vympel Shipbuilding Plant in Rybinsk.
bmpd
.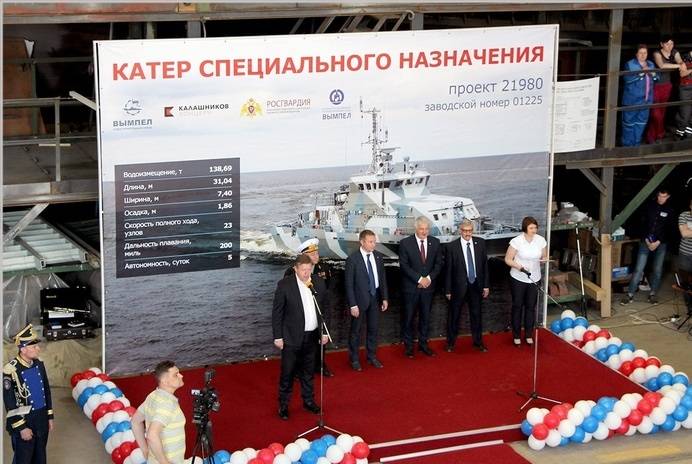 The contract for the supply of four anti-sabotage boats for a military unit in the Crimea (Sevastopol) was signed at the end of last year. The transaction value is 4,1 billion rubles. Delivery time - until November 2019.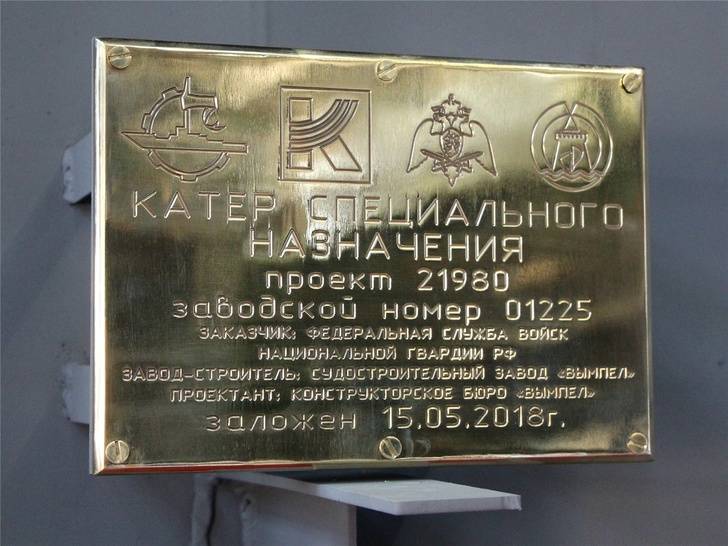 "Officially, the boats are designed to perform special tasks in the sphere of activity of the National Guard troops of the Russian Federation, but they were actually ordered by the Rosgvardia to protect the Kerch bridge. These will be the first boats of the 21980 project as part of the agency, "the publication says.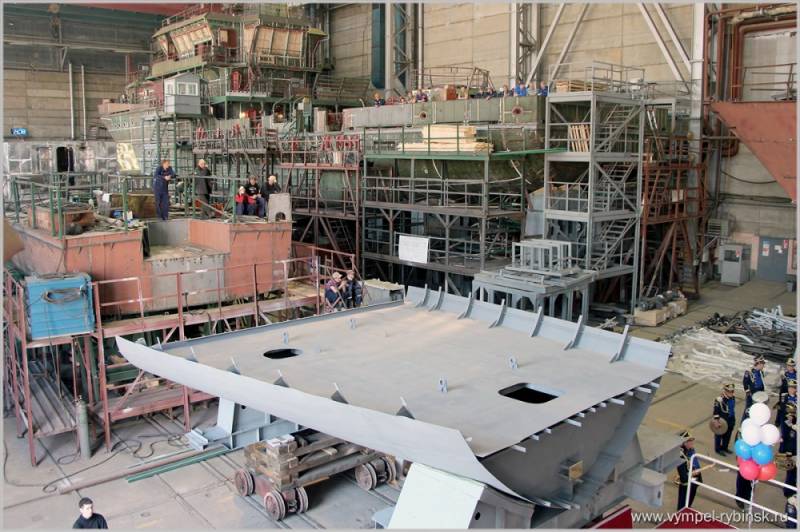 Recall, to date, 22 boats of project 21980 have already been ordered for the Russian Navy, of which 16 have already been transferred
the fleet
.