Which side did the Norwegians fight in Syria?
Norwegian and other Scandinavian volunteers who participated in the Syrian conflict, fought "on the Russian side," being part of the armed formations fighting against terrorists, reports
bmpd
with reference to the Norwegian resource AldriMer.no.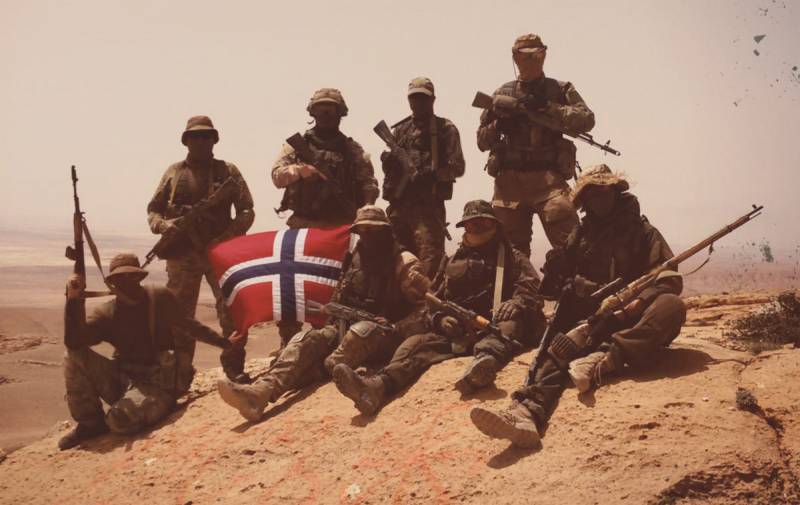 The Scandinavian unit operated in Syria "in the winter, spring, and summer of the 2017 of the year."
In the spring, we launched an offensive and were often in direct contact with the enemy during the daytime, and when it became dark at night,
told one of the soldiers to the resource.
According to him, volunteers took orders from the Russian armed forces and were part of the military structure of Russia in the SAR.
Our unit was integrated into the Russian armed forces. After all, since 2015, Russia has asked Syrian President Bashar Assad to allow participation in the war against the globally dangerous fundamentalist terrorist group IG (banned in the Russian Federation). When such a big country entered the war, the world saw that in fact it could overcome terror. From spring 2016 of the year to the end of 2017, the balance in the conflict zone has changed completely. Russia cut the back of the igilovtsy in Syria, and we fought with the Russians shoulder to shoulder,
told the fighter.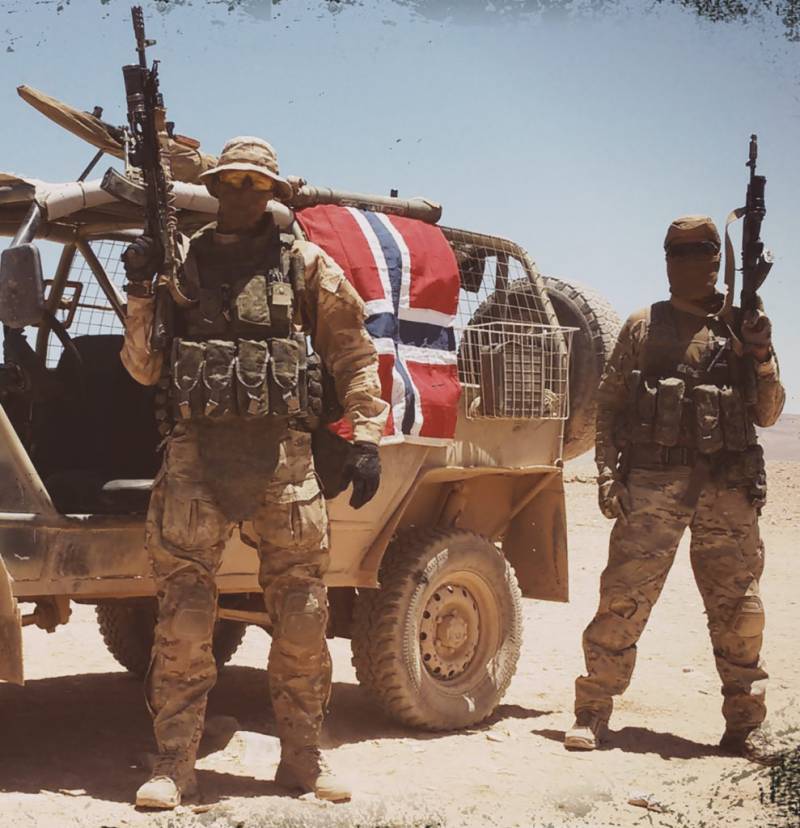 He describes his unit as "motorized infantry", which, however, also "had access to
tanks
and heavy weapons. "
According to the volunteer, the unit was most active for the first three months, "the focus was on gathering intelligence information and determining enemy locations, the number of infantry of the IG and the method of warfare in the area of ​​Syria where the unit was involved".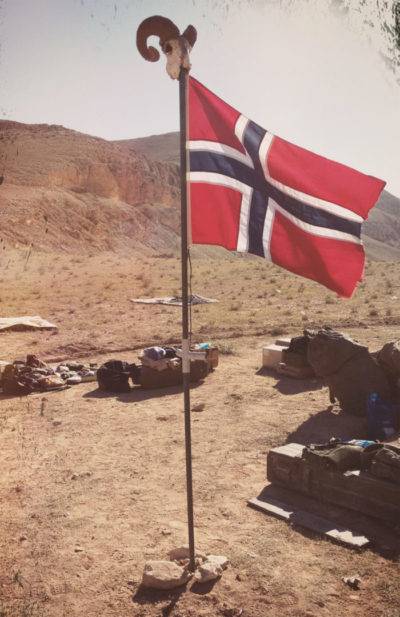 We were required to move behind the front line and work secretly, under the cover of night. Often, to collect the necessary information, we used
drones
. Then we could plan how the unit could capture the most important strongholds controlled by IS,
he said.
It is also alleged that the Scandinavians received Russian artillery support when they went to capture the camp of terrorists last summer:
In the dark we crawled pretty close to the camp. Our task was to determine the number of IS soldiers, what is their
weapon
and, if possible, direct and correct the artillery fire of the Russian forces, which were at a distance of a shot. It was a fairly large camp, there were about 50 IG fighters, several tanks and all-terrain vehicles.
The commander decided to ask for fire support.
A little later, the camp was already burning. The warehouse caught fire and exploded. Boxes of ammunition exploded, exploding shells. Approximately half of the igilovtsy survived the shelling, but when they came out of all this chaos, you would see them ...
According to the soldier, the commander ordered the killing of running militants.
Those enemies that survived and were able to move independently, tried to escape. The commander ordered the unit to prevent escapes. The order was executed exemplary,
he said.