By the end of 2018, USC will submit for the consideration of the Ministry of Defense of the Russian Federation several finalized advance projects of a new domestic aircraft carrier. In the case of a positive decision on one of the options, development work on the ship can begin in 2019, reports TASS, citing a source in the military-industrial complex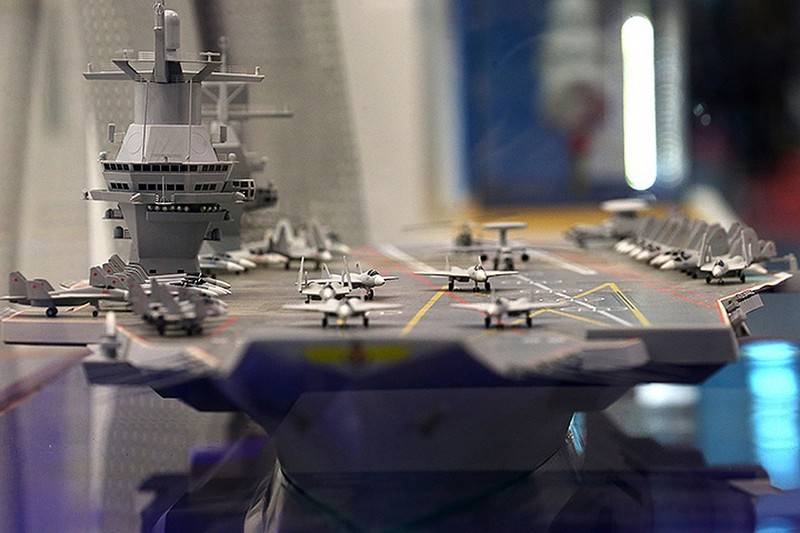 USC was instructed before the end of the year to submit its revised proposals (for an aircraft carrier - approx.) For consideration to the Russian Defense Ministry. One of the options, in particular, involves the construction of an aircraft carrier with a displacement of 75 thousand tons
- Said the source agency.
The source explained that, in case of a positive decision on one of the projects, "the technical design of the ship, the preparation of design documentation can start from 2019, the aircraft carrier can be laid in 2021-2022, its construction, according to preliminary estimates, will last around 10 years old". The interlocutor added that the state program of armament for 2018-2027 years provided "initial funding" for the program of the new aircraft carrier.
As stated earlier in the Navy, the Russian fleet expects to receive a promising aircraft carrier with a nuclear power plant by the end of 2030, the displacement of the new aircraft carrier must be at least 70 thousand tons.