Russian President Vladimir Putin has identified the main elements of the country's Armed Forces, the rearmament of which will allow it to be protected from any external threats for the next 30 years, leads
RIA News
a comment by a military expert and chief editor of the magazine National Defense Igor Korotchenko.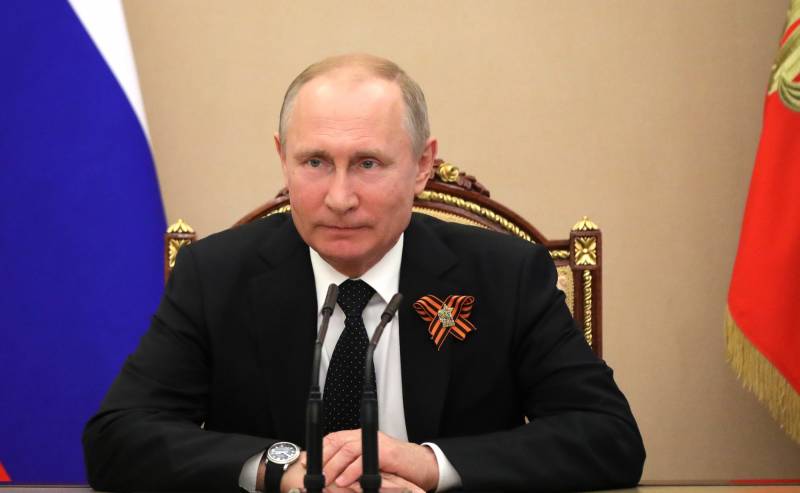 On Tuesday, the president said that until the end of the year, 14 regiments would be re-equipped with modern Yars ICBMs. Putin also set the task to accelerate the production of the C-500 air defense system.
Putin outlined today's most important prospects for the creation and rearmament of key elements of the Russian Armed Forces, on which the security of the Russian state in the foreseeable
historical
run. This is the rearmament of the strategic nuclear forces and the creation of the aerospace defense system of Russia,
Korotchenko said the agency.
According to him, the "Yars" ICBM with the ability to equip with divided warheads will be able to overcome any existing and future missile defense systems. "
The expert noted that the C-500 system will significantly expand the capabilities of the domestic air defense-missile defense: "it will be able to intercept and destroy the attacking warheads of enemy ICBMs in near space."
An important feature of the C-500 system, he called its mobility, that is, "the possibility of transferring to a threatening direction in order to create there a capable group of forces and means of anti-aircraft and anti-missile defense".
C-500 will implement the principle of direct kinetic interception, which is ensured by new long-range anti-aircraft guided missiles and an advanced set of radar control tools,
added Korotchenko.