Republicans and Democrats in the US Congress were unanimous about one of the foreign policy issues. We are talking about the issue of countering China and strengthening the United States in the Asia-Pacific region. Those 700 billion dollars, which are sent to the military budget of the United States, seemed to Congressmen a little, but because they expressed the initiative to allocate additional 7,5 billion dollars. And the truth is, what is it trivial when the machine is still printing, and foreign countries will take care of the new US debt.
Legislative initiative is to increase funding in the framework of military-technical cooperation with Taiwan. For example, over the next five years, the US budget will spend one and a half billion dollars to "contain China", some of which will go to service military bases located in close proximity to the territory of the PRC (although Beijing also considers Beijing its territory).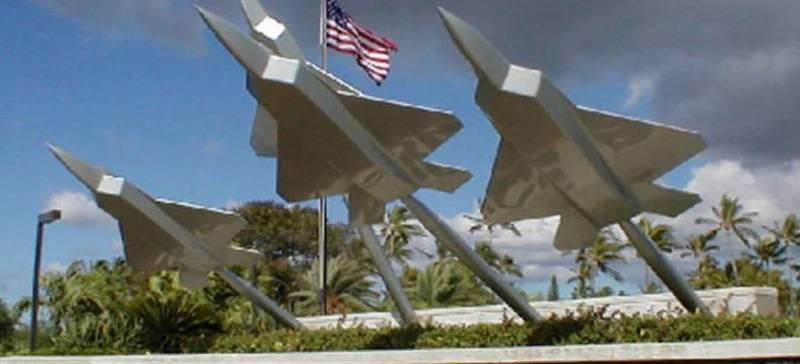 The bill will also support regular sales.
weapons
Taiwan and funding patrols in the area of ​​disputed islands in the South China Sea.
Initially, the idea of ​​increasing funding for US military activities in the Asia-Pacific region came from Senator John McCain. This is reported by another senator - Corey Gardner, who actively supports the initiative. It is proposed to deepen cooperation with the Taiwanese partners in order to "prevent the spread of Chinese influence."
From Gardner's statement:
We are creating an ARIA project aimed at improving security in the APR.
Senators note that ARIA is reminiscent of a project to contain Russia in Europe.
By the way, the new bill excludes financing cooperation with the Philippines. The reason is the politics and rhetoric of the President of the Philippines, Rodrigo Duterte.