In India, they paid attention to the relatively low rate of the ruble, which makes Russian military products extremely attractive to Indian customers. In particular, we are talking about fighters, which in the amount of several dozen plans to contract the Indian Air Force in the near future. Edition
The defense world
It comes out with a material stating that Hindustan Aeronautics Ltd (HAL) proposes to conclude a contract for the construction of 40 Su-30MKI planes, which (contract) in modern macroeconomic conditions for the Indian Air Force will cost significantly less than a similar contract for the acquisition of French Rafale.
Head HAL Suvarna Raju:
We propose to pay attention to the contract for Su-30MKI, which today are estimated at about 4,25 billion rupees, while the Indian Air Force is going to pay 11,25 billion rupees for the French Rafale, moreover, without taking into account the prices for weapons and logistics. For those 170 billion rupees, which are ready to pay to the Air Force of the country, you can purchase an additional 40 Su-30. We could purchase planes prepared for the final assembly from Russia, after which we could complete the assembly at our plant in Nashik (city in India). The main goal - to collect these aircraft quickly and cheaply.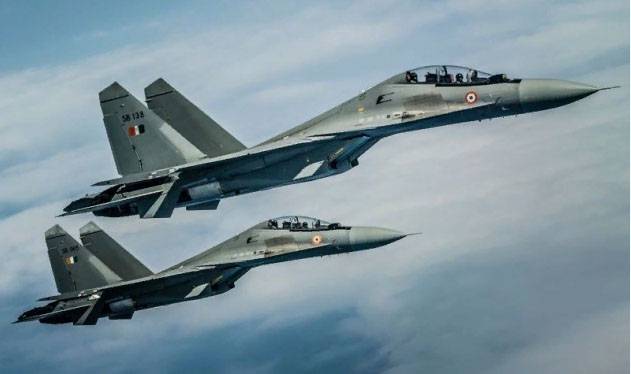 Raju notes that it is Russian Su-30 that can be used for strikes with the help of BrahMos cruise missiles of air-based (ALCM). According to him, the acquisition of the Su-30 for the BrahMos missiles will also be more profitable than the repair and modernization (under the BrahMos) of "old" airplanes that are in service with the Indian Air Force.
In the publication, citing sources in the Indian government say that the proposal of the HAL Indian Cabinet interested.