Israel's Minister for Intelligence Affairs Israel Katz today commented on the statement by the Turkish Foreign Ministry with a proposal to the Israeli ambassador to leave the country. The reason for this appeal to the Israeli ambassador in Ankara was the actions of the Israeli military, as a result of which more than 60 people died in the Gaza Strip and over 2,7 thousand were injured and injured. Before addressing the Israeli ambassador, Turkey recalled its own ambassador from Tel Aviv. Israeli actions against the Palestinians were condemned by representatives of all branches of the Turkish government.
Anadolu
cites the statement of the Turkish parliament, which decided to condemn Israel and the United States on behalf of "all mankind":
We strongly condemn the authorities of Israel on behalf of all mankind. The peaceful rallies organized by the Palestinians in protest against the United States and Israel violating UN resolutions and violating the will and universal values ​​of the international community are their most natural right. By the decision to transfer the embassy to Jerusalem, the United States encouraged atrocities and bloodshed by Israel, became complicit in its crimes.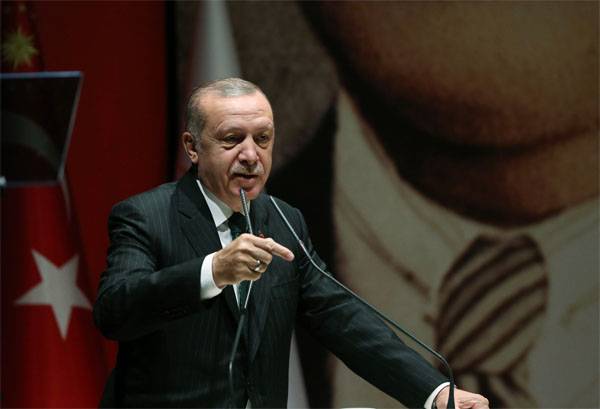 And this is the statement of Israel Katz:
The biggest instigator is Erdogan, an accomplice of the Muslim Brotherhood (organization is banned in the Russian Federation), an accomplice of Hamas and Iran, the most ardent supporter of terrorism in the world, is trying to expel our ambassador from his country. There is no limit to hypocrisy. Israel will continue to do everything to protect its borders from Hamas terrorists, which pose a threat to Israeli citizens.
The rhetoric of the Turkish and Israeli authorities towards each other is becoming increasingly radicalized, and this is clearly not conducive to the establishment of peace in the Middle East, which Ivanka Trump's spouse Mr. Kouchner said during the opening of the American embassy in Jerusalem. Recall that, according to Kouchner, it is this "volitional step of the United States to transfer the embassy will be the beginning of the great journey of the Middle East to peace."