Strangeness of new realities in Russia: Oil is expensive, cheap ruble
The price of a barrel of Brent crude oil today reached 79 US dollars. The previous time, such price caps were observed in November 2014 of the year. What was the dollar and euro at that time? The dollar in November 2014-th was worth in the region of 45 rubles, and the euro - in the region of 54 rubles. This is an eloquent response to why the composition of the government has not fundamentally changed since.
The combination of the current, relatively high, oil prices with high dollar and euro rates in relation to the ruble gives the treasury gigantic super-profits that can solve almost any tasks initially assigned to the Cabinet of Ministers.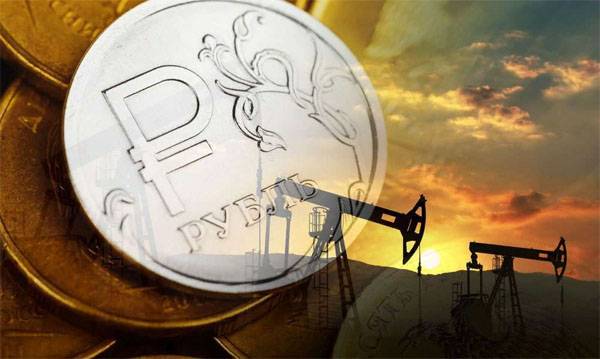 It turns out that keeping the ruble exchange rate at a relatively low level increases the possibilities of the government's economic sector, which, apparently, has been adapted to how, without extra effort, you can not just wait for the rise in prices for "black gold", but also use this growth to get additional income.
However, the question is to what extent do these financial-hydrocarbon maneuvers raise the standard of living of ordinary citizens of Russia? The answer to this question suggests itself, but it will be officially published soon enough - after Rosstat analyzes real inflation data for May, as well as about changes in the level of purchasing power of Russians over the same period.
Of course, the government is unlikely to miss the opportunity to report on a significant increase in the competitiveness of Russian goods on the world market.