The Foreign Ministry of Russia in social networks responded to the call of the Minister of Foreign Affairs of Ukraine Pavel Klimkin to ignore the World Cup in Russia.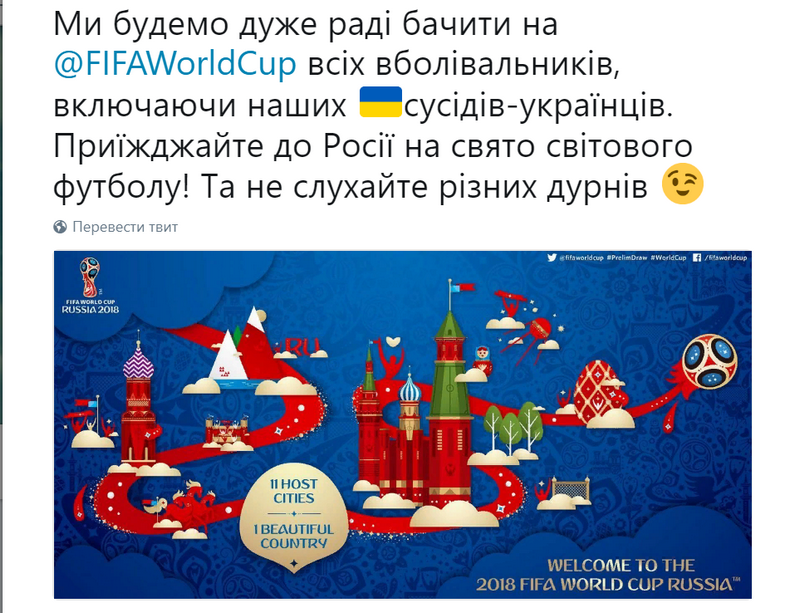 We will be very happy to see all the fans at the World Championships, including our Ukrainian neighbors. Come to Russia for the feast of world football! And do not listen to all fools
- wrote to the Russian Foreign Ministry on Twitter in response to the Ukrainian Foreign Ministry recording the call for Klimkin.
Earlier, Ukrainian Foreign Minister Pavel Klimkin urged Ukrainians not to attend the championship in Russia. According to the Ukrainian department, the stay of Ukrainian citizens on the territory of the Russian Federation is allegedly "associated with serious threats to personal security."
Today, the Ukrainian parliament also had to consider the issue of banning the broadcast of the World Cup matches in Ukraine, which will be held this summer in Russia.