More expensive than in Germany. Ukrtransgas announced the base price of gas in Ukraine
The press service of the Ukrainian company Ukrtransgaz, apparently, continues to consider the citizens of the country as idiots. A report published today states that Ukraine already has 900 days "without importing gas from Russia." At the same time, a counter showing how many days, hours, minutes and even seconds Russian gas "does not flow to Ukraine" is shown in the Ukrtransgaz account on Facebook. From the message:
Today is 900 days from the historical moment when Ukraine began to use the opportunity to do without importing gas from the Russian Federation.
At the same time, it was announced that the last time gas imports from the Russian Federation took place in November 2015.
Ukrainian citizens clearly did not appreciate the "patriotic impulse" of the company "Ukrtransgaz." From the user comments to the company post on Facebook:
Victor Shumeiko
I'll get drunk today
Vladimir Bezdolnyi
And sells gas to the population of its own production at prices higher than the world
Anton Vinichenko
Do you consider us idiots? But what about the recent "flash screw" flash mob, when Russia lowered the transit flow, we all started to sing at once that we needed to be screwed so that Europe could get it. So if we don't import Russian gas for 900 days, then why was there a Prikruti panic?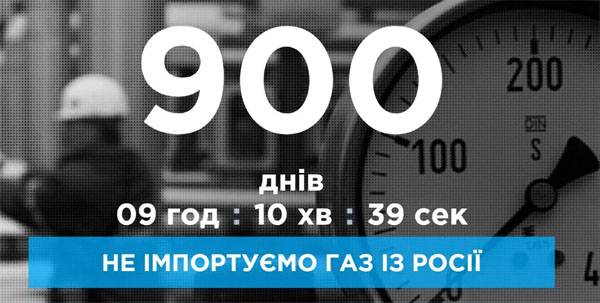 Recall that Ukraine buys the same Russian gas, which passed first through Ukrainian territory to Europe, and then was resold at a completely different price by European "partners" to Kiev. After that, Kiev clogged the price even more, saying that it was "gas from a free Europe, and not from an aggressor country."
And now the statistics on
basic
gas price for the industry of the Ukrainian population in June. From the press service
agencies
:
The price of gas in June is 10611 UAH per thousand cubic meters.
At the same time, it was stated that in comparison with the previous month, the price of gas fell by 11%.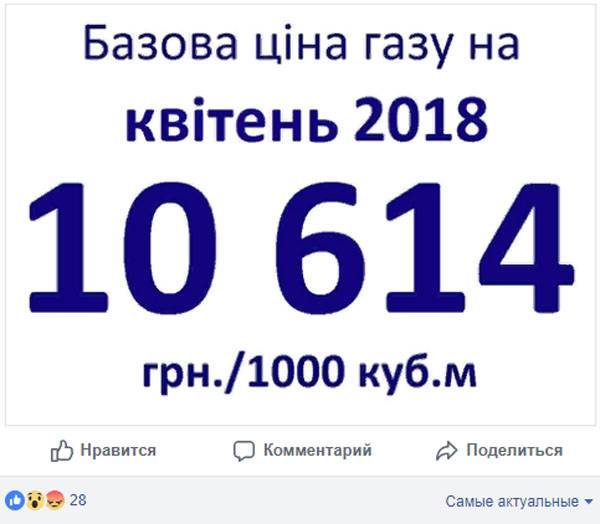 Thus, the price of gas in Ukraine in June will be more than 405 (!) Dollars for 1 thousand cubic meters. It is more expensive than in Poland and even Germany. Moreover, we are talking about the base price, which means that intermediaries can also increase these already huge values.
By the way, on the eve of "Naftogaz" sent a letter to the IMF, which reported plans to raise the price of gas for the population immediately by 65%, while reducing the so-called social gas volumes by 15%. So far, the IMF has not approved such a plan for Kiev.
https://www.facebook.com/utg.ua/