At the shipyard of Electric Boat Company (part of General Dynamics), a groundbreaking ceremony was held for a Virginia-class multipurpose nuclear-powered submarine USS Hyman G. Rickover (SSN-795)
Korabli.eu
with reference to the press service of the Pentagon.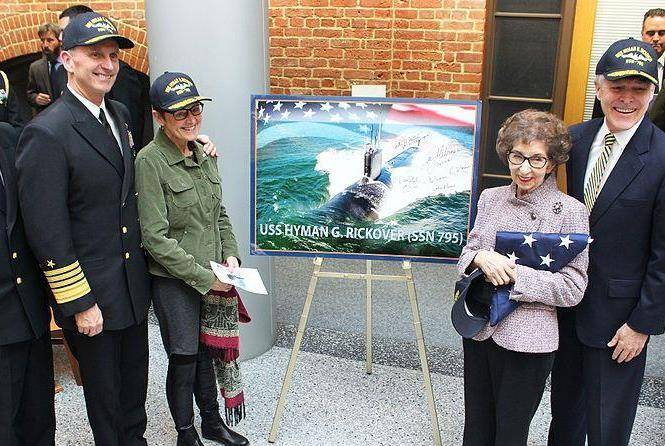 According to the agency, "the ship's sponsor is Darleen Greenert (Darlene Greenert), retired admiral's wife Jonathan Greenert (Jonathan William Grinert), who was the head of the US Navy naval operations from 2011 to 2015.
"Her initials were left on the base plate, which will always be on the submarine," - said in a statement.
SSN-795 will be the second ship in the submarine
fleet
, which is named after Admiral Hyman George Rickover, known as the "father of the atomic fleet." The first submarine named after the admiral was the USS Hyman G. Rickover (SSN 709) of the Los Angeles class, which was removed from the Navy in 2006.
It is also reported that this year the USS Indiana submarine (SSN 789) will be handed over to the customer, and the USS Vermont keel laying ceremony (SSN 792) is scheduled for the fourth quarter.