The Russian president has become one of the main actors in the documentary film, The Sobchak Case, which is dedicated to the work of Anatoly Sobchak as mayor of St. Petersburg. In an interview with the current president of Russia, the question of the political fate of his former leader was raised. And the question concerned the relationship of Anatoly Sobchak with the entourage of Boris Yeltsin.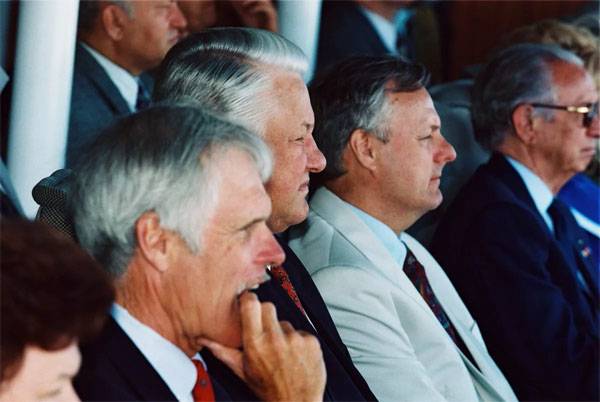 RIA News
cites a statement by Vladimir Putin:
I don't think that there was any crack between Boris Nikolayevich and Anatoly Aleksandrovich. I admit and not only admit - I am sure that there was some kind of crack between Anatoly Aleksandrovich Sobchak and some people from Boris Nikolayevich's close circle. Including, say, from the law enforcement sphere, the security system.
Ksenia Sobchak has a direct relationship with the film. Previously, she presented cutting pieces of documentary tape, noting that the film is built on archival chronicle materials and is one of the options for investigative journalism. In addition to President Vladimir Putin, the film's protagonists were Dmitry Medvedev, the head of the government, Aleksey Kudrin, the current head of the Audit Chamber, and Anatoly Chubais, the head of Rosnano.
The documentary will be shown on 24 May.