In South Korea, the second landing ship launched
On Monday, the shipyard of the South Korean corporation Hanjin Heavy Industries and Construction (HHIC) hosted the launch ceremony of the universal landing craft PH 6112 Marado, reports
bmpd
.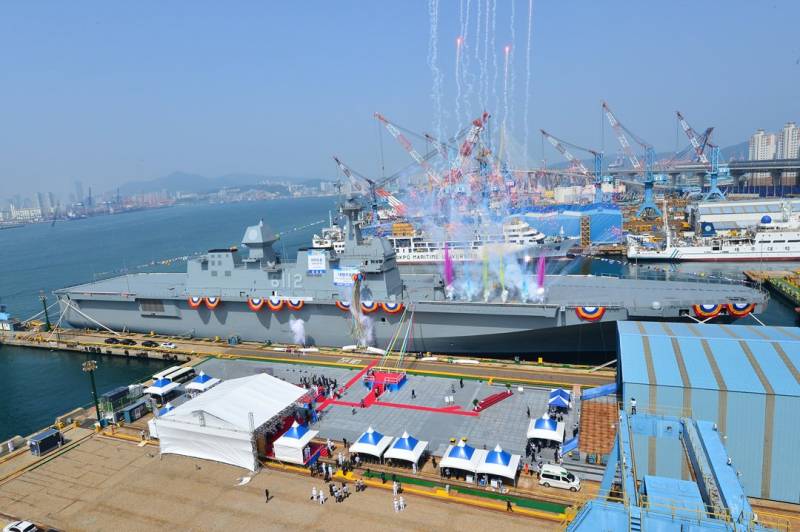 The first steel cut was made in November 2016 of the year, the official ceremony of laying the ship in April was 2017 of the year.
The first UDC LPH 6111 Dokdo, was commissioned in July 2007. The construction of the second has been repeatedly postponed for financial reasons and to study the operating experience of the lead ship.
UDC length - 199 meters, width - 31 m, displacement - 14000 t (empty).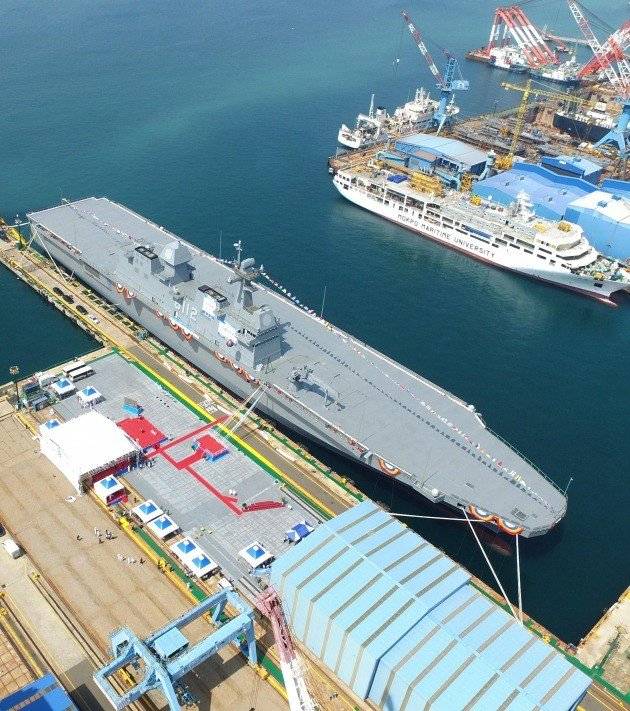 Resource reference: "The ship has a docking chamber for amphibious amphibious landing vehicles (AAV7) and LCAC hovercraft. Under the carrier deck is a hangar. Capacity: 720 paratroopers, 400 crew members, 10
tanks
, 10 trucks, 7 AAV vehicles, 10 UH-60 helicopters, and two LCAC boats or 4 LCAS boats.
Self-defense systems: ASMD anti-aircraft missile system (21 launcher), Goalkeeper anti-aircraft artillery complex (2 seven-barrel 30-mm units). Speed ​​- up to 22 nodes. Range 10 thousands of miles. "
In addition, the possibility of basing F-35B aircraft on UDC is being considered.
https://dambiev.livejournal.com