The manufacturer of anti-aircraft missile systems (ZRS) C-400 Obukhovsky Plant (part of the concern VKO "Almaz-Antey") is fully loaded with orders for the next seven years, said the head of the company, Mikhail Podvyaznikov.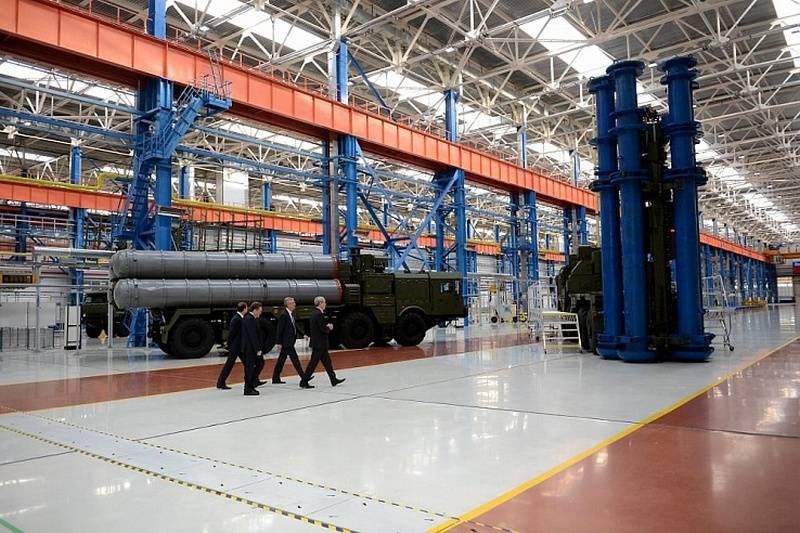 Factory loaded with orders for 100% up to 2025 year. The plant can increase output depending on government orders and export contracts
- he said.
More than 30 billion rubles were invested by Almaz-Antey concern in the modernization of the enterprise producing C-400 anti-aircraft systems, Podvyaznikov added.
Modernization is almost complete, now in terms of technical re-equipment. Overall ... concern invested more than 30 billion rubles
- he said.
The general director specified that another production workshop for the production of special items would be opened at the plant, the need for its construction was associated with an increase in the state defense order. The workshop will begin production at the start of 2019.
Obukhovsky Plant was founded in May 1863 of the year, 16 May celebrates its 155 anniversary. The company produces air defense systems C-300 "Favorite" and C-400 "Triumph".