According to the plans of the military, in 2018-2019, only three launches of the RS-12М Topol intercontinental ballistic missiles (topol 7 launches in previous years) will take place, according to
News
.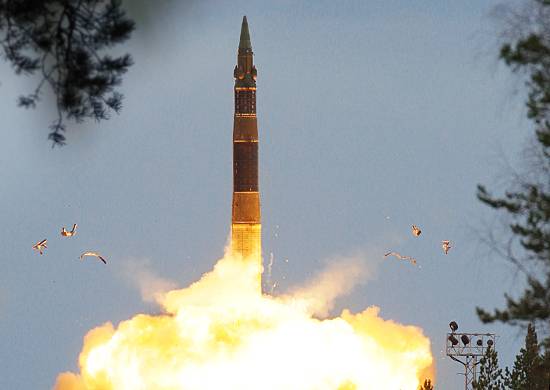 It is reported that in recent years a significant number of launches have been associated with the program to create new controlled units for this ICBM. But as a result, the competing Avangard system on the basis of the Sarmat carrier won in the competition of projects.
As the military department explained, in the coming years only single launches will be performed, the task of which is "training the personnel of the Strategic Missile Forces and confirming the stability of the characteristics of missiles with an extended service life".
The reduction of the Topol launches is likely due to the decision to stop further work on the creation of new guided warheads. The reasons are clear. They are associated with the start of mass production of invulnerable for missile defense hypersonic military units "Avangard". About this 1 March, Russian President Vladimir Putin told in a message to the Federal Assembly. Avangard is a competing system for blocks that were developed for Topol,
Dmitry Kornev, editor of the MilitaryRussia Internet project, told the newspaper.
According to the newspaper, "the Avangard system warheads are capable of flying in dense layers of the atmosphere in more than 20 times faster than the speed of sound." It is assumed that the carrier for the hypersonic units will be the newest ICBM RS-28 "Sarmat".