The Security Service of Ukraine has announced investigative actions with respect to media structures allegedly controlled by Russia.
Security officers of Ukraine together with the Prosecutor's Office of the Autonomous Republic of Crimea (a structure created as part of the Prosecutor General's Office of Ukraine after the reunification of the peninsula with Russia) revealed the activities of a network of media structures controlled by the Russian Federation
- Said spokeswoman for the SBU Elena Gitlyanskaya on Facebook.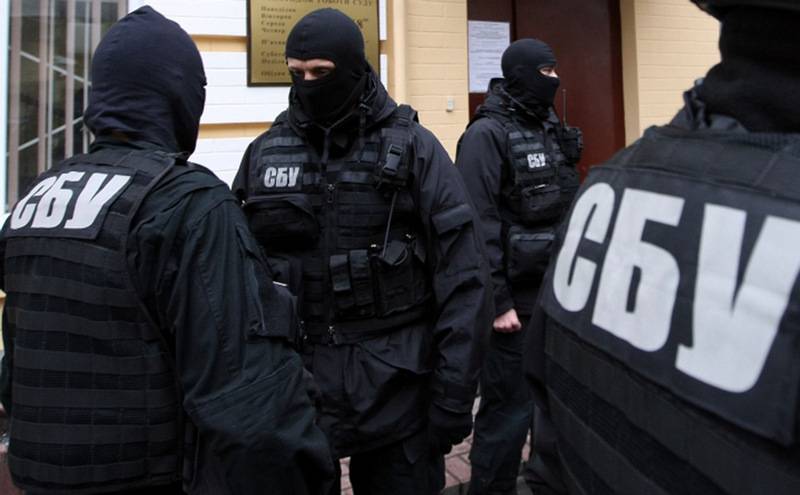 She noted that Ukrainian law enforcers allegedly managed to establish that these media structures "were used by the aggressor country as part of a hybrid information war against Ukraine."
Earlier, the SBU officers broke into the office of RIA
News
Ukraine in Kiev. It is noted that in the morning of May 15 the office was called by people in a uniform with the inscription "SBU". According to eyewitnesses, people with a jack entered the building where the agency office is located, after which the journalist, who was in the office, stopped communicating.
In addition, RIA Novosti journalist Kirill Vyshinsky was detained in Kiev. SBU does not comment on the detention of a journalist.
This situation was commented on by the deputy director of the Institute of CIS Countries, political scientist Vladimir Zharikhin:
What the SBU does with the decorative prosecutor's office is a kind of non-existent Autonomous Republic of Crimea is a continuation of the authorities' actions to stifle freedom of speech in Ukraine with the tacit consent of the very Europe in which it is declared to strive. The more Ukraine seeks to go there, the more freedom of speech and the rights of citizens are curtailed. It is not surprising that RIA Novosti Ukraine fell under the rink to combat dissent. This trend will certainly continue.