Testing of the Harpsichord-2 unmanned robotic complex (2Р52) began at the marine test site in Feodosia,
News
.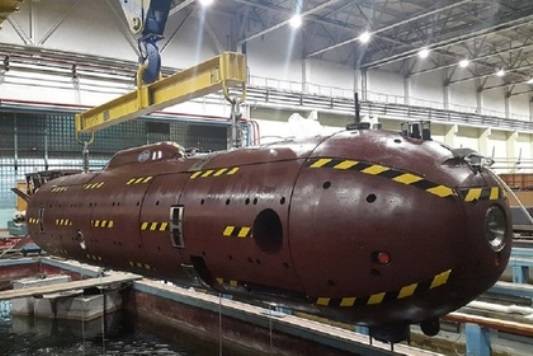 The testing vessel of the 20360OS Victor Cherokov project is also involved in the tests.
The 2P52 complex is the second generation of a family of domestic autonomous uninhabited underwater vehicles.
"Outwardly, the device looks like a miniature submarine with a length of about 7 m and a diameter of about 1 m. It has a small ledge on top. Weight
drone
- about 4 tons. Immersion depth - up to 6000 m. It is believed that by increasing the size, it was possible to increase its autonomy, "the newspaper writes.
It is reported that the new complexes should be part of the equipment of the modernized submarines of the 949AM project and the refurbished special purpose submarines of the 09787 BS-64 Moscow Region project.
This complex can inspect the bottom at great depths, which allows you to search and collect various items, such as fragments of ammunition. Also, the "Harpsichords" are able to conduct reconnaissance of the underwater situation, collect data on the bottom relief in the interests of ship groups or other robotic complexes,
told the naval expert Alexander Mozgovoy.
For testing, a section of the Crimean coast with unique hydrological properties is used: in the area of ​​an extinct volcano that has gone under water, a complex bottom landscape with large depths has been formed. It also conducts live firing and naval exercises of ships and submarines of the Black Sea Fleet.