Russia resumes the program "Rokot", during which dozens of ballistic missiles removed from combat duty can be used to launch civilian satellites, Interfax reported, citing a source in the rocket and space industry.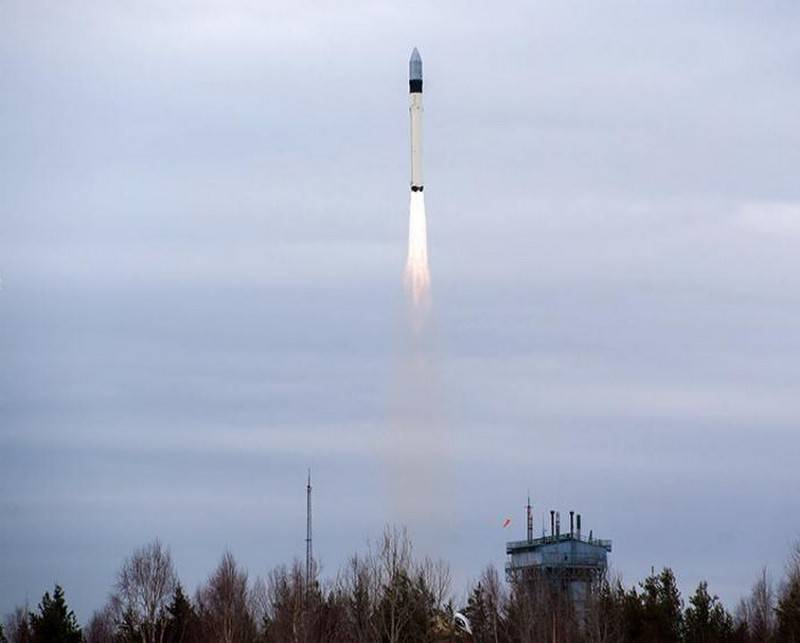 The missiles intended for participation in the program after modification will receive, as expected, the name "Roar-2". The main difference from the first "Rokot" will be the use of the Russian, rather than the Ukrainian control system in the new upper stage "Breeze-KM-2". The first launch of the rocket using the new program from the Plesetsk cosmodrome is planned for 2020-2021
- source said
Recall that the last Rokot launch vehicle with a commercial satellite on board was launched in April. Until the end of 2018, three more launches with military and scientific spacecraft are planned, then the use of this type of missile will stop.
The Rokot launch vehicle was developed on the basis of a three-stage liquid ballistic missile UR-100N UTTH (in the NATO classification SS-19 Stiletto), gradually being removed from the Strategic Missile Forces. The civilian version of the ICBM was equipped with the Ukrainian Briz-KM upper stage, the first launch of the Rokot along a suborbital trajectory was carried out in 1990.
In 2015, the Ukrainian government banned the supply of rocket components to Russia. In addition, in 2020, the lifespan of the UR-100N UTTH rockets expired (they were produced before the 1985 of the year). In this regard, the Ministry of Defense plans to abandon the "Rokotov" and replace them with light carriers of the Russian production of "Angara".