The information that the new government will not have Dmitry Rogozin, who until recently held the post of vice premier, found its confirmation. It became known that Rogozin was being transferred to one of those "fronts", which he supervised as deputy prime minister. Speech on the rocket and space industry.
According to media reports citing sources "familiar with the situation," Dmitry Rogozin will head the state corporation Roskosmos. At least, such a proposal was reportedly received by Rogozin. At the same time, it is argued that the Roskosmos structures themselves will face a big transformation, as a result of which the state corporation for space activities will become a rocket and space holding.
The state corporation itself has not yet commented on these publications in the mass media. On the official Roscosmos website, the surname of Dmitry Rogozin is listed in the item "Chairman of the Supervisory Board".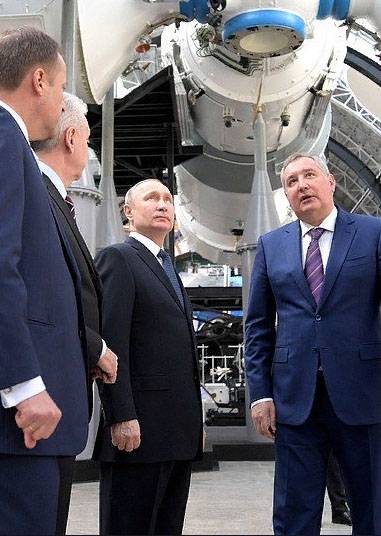 Today, the head of the state corporation is Igor Komarov, who headed Roscosmos in 2015 year.
Earlier it was reported that Rogozin is going to offer the post of "adviser or assistant" of the President of Russia.
It also became known that the post of deputy prime minister leaves Igor Shuvalov. There is no information about his future (likely) place of work.