Military cooperation between Moscow and Cairo is steadily expanding, reports
Interfax
Statement by Defense Minister Sergei Shoigu.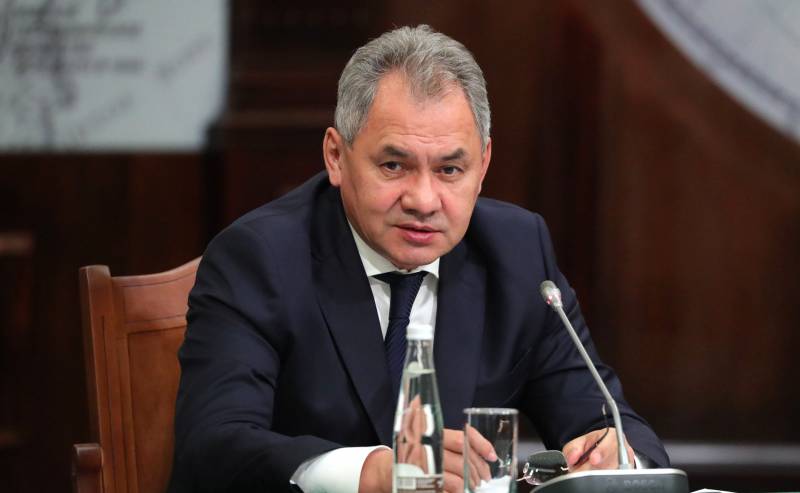 There is a steady positive trend in the expansion of military cooperation. We note with satisfaction the desire of Egypt to equip the national armed forces with modern weapons and military equipment of Russian production,
the minister said during talks with his Egyptian counterpart Sedka Sobhi.
Shoigu noted that Moscow "is interested in Cairo's leading position in strengthening regional security and stability."
In bilateral relations, we see clear progress,
he stated.
According to the minister, Russia "highly appreciates the desire of the Egyptian leadership to develop comprehensive relations between the two countries, including in the military field, as well as Cairo's constructive position on the main security issues in the Middle East and North Africa."
He called "An important element of cooperation" regular ministerial meetings in the "two plus two" format, within which "the military and diplomats of Russia and Egypt have a unique opportunity to" check hours "on topical issues of bilateral cooperation."
We aim to further develop and increase the cooperation of military departments in all areas of mutual interest to us,
stated Shoigu.
Earlier it was reported that Russia and Egypt have a package of contracts in the field of military-technical cooperation for about $ 3,5 billion, signed in 2014 year. Contracts involve the supply of Cairo Russian air defense systems, artillery, small
weapons
and
aviation
. So, this year about 20 Ka-52 helicopters will be delivered to Egypt. Last year, a batch of 15 helicopters was handed over. In total, Cairo ordered 46 Alligators.
In addition, the Russian government approved the draft intergovernmental agreement with Egypt on the procedure for the use of airspace and the airfield infrastructure of the two countries submitted by the Ministry of Defense in November 2017.