The terrorists lost their command post as a result of the sorties of the Iraqi Air Force to Deir ez-Zor. The Russian Aerospace Forces and the Syrian air forces launched a massive air attack on Islamist positions south of Damascus. Reports about it
FAN
with reference to Syrian sources.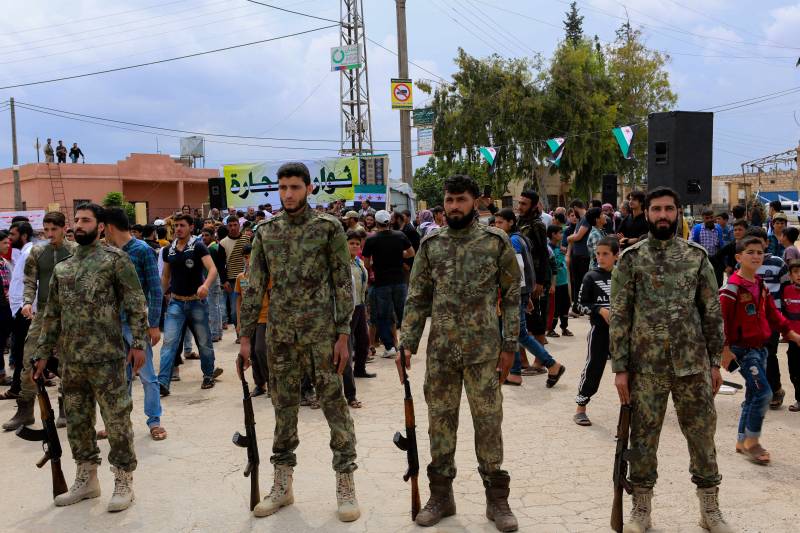 In the south of Damascus, fierce clashes continued between the units of the Islamic State (ISIS, a group banned in the Russian Federation) and parts of the Syrian Arab Army (CAA) throughout the day. Jihadists suffered serious losses as a result of a massive Russian air attack
aviation
. During the sorties, a large number of terrorist fortifications were destroyed, and the military headquarters of the IS militants were also liquidated. In already liberated areas, mine clearance work has begun. Syrian missile launchers IRAM Golan-1000 arrived to the front line, which will be used during the operation.
Islamists illegal armed groups continued to leave Homs in the framework of a peace agreement with the government of the SAR. The sixth party of the radicals left in the direction of Idlib.
In the south-eastern part of the province of Deir ez-Zor, throughout the day, armed clashes between the Syrian Democratic Forces (SDF) and the underground groups of IG terrorists continued. in support of the Kurdish detachments, military flights of the Western coalition led by the United States conducted combat sorties in the provinces. Also near the border with Iraq, with the consent of the Syrian authorities, Iraqi aviation resumed work. Destroyed the headquarters of the militants of the IG. More detailed information about the losses of militants have not yet been received.
Another column of Turkish soldiers and military equipment arrived at the border between the provinces of Idlib and Hama to build a new checkpoint to monitor the observance of silence in the northern de-escalation zone.
Intense firefights between the CAA and a terrorist association led by Dzhebhat al-Nusra (banned in the Russian Federation) were again recorded in the northern part of the province of Hama. The Syrian army attacked militant targets in the vicinity of the city of Az-Zakat.