Tomorrow, May 16, the opening ceremony of the automotive part of the Crimean (Kerch) Bridge will be held. The first, as you know, the inhabitants of the Crimea and the Krasnodar Territory will pass on the bridge in cars and buses. Russian President Vladimir Putin promises to be present at the opening ceremony of a truly strategically important facility. For the overwhelming majority of Russians (especially for residents of the Crimea), the opening of the bridge is a real holiday, but there are some people who find the new bridge a bone in their throat.
This is about adherents of ultra-liberal ideology, which can be equated to hatred of the country in which these people live.
One such individual is Konstantin Borovoy, who announced that "the bridge is not an important need for Russia, but a propaganda action." According to Mr. Borovoy, "the bridge will have to be demolished."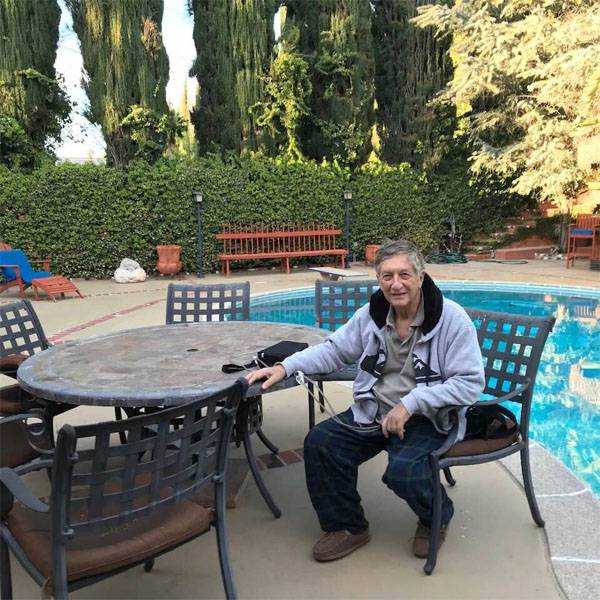 Borovoy in an interview with the Ukrainian edition of "Apostrof":
The money spent on this bridge will never pay off. Just like the money that is spent in Russia on militaristic propaganda. But they should not pay off. To understand what awaits the Crimea, you can look at the state of the economy of Abkhazia. This territory is very intensively developed as a part of Georgia and thanks to tourism. And today there is a different situation. I like most of all the photo, which shows a frozen train, through which a tree has sprouted. After some time, the Crimea will be in the same condition. And the security forces - as I understand it, just as in Abkhazia - will restrain the informational and human exchange between the Crimea and Russia.
Borovoy continues to demonstrate a stream of consciousness:
The Kerch Bridge is a good reason to start such an explanatory work: that the stolen will not just have to give, but you will have to be responsible for buying it. And I think the relevant laws, it would be correct to correct precisely in the aspect of what is happening in the Crimea - this is the recommendation of the Verkhovna Rada.

The construction of the Kerch bridge will in no way prevent the return of the Crimea to Ukraine. This construction is illegal because it was carried out on the territory of Ukraine and without coordination with Ukraine. So Russia will also pay for the demolition of this bridge.
For your information:
Konstantin Natanovich Borovoy is the chairman of the party with the saying name "Western choice", which he created together with Valeria Novodvorskaya. At one time he was a State Duma deputy (1995-2000). Author of the book "Prostitution in Russia. Report from the bottom of Moscow. Apparently, Mr. Borovoy knows a lot about prostitution ...
As they say, let's just leave it here: a photo from Borovoy's Facebook account (in an embrace with Akhmed Zakayev against the background of the flag of the terrorists of the so-called Ichkeria, 1996 year):