Today, the State Duma of the Russian Federation will consider in its first reading a bill on the response measures of Russia to the sanctions of Western countries,
RIA News
.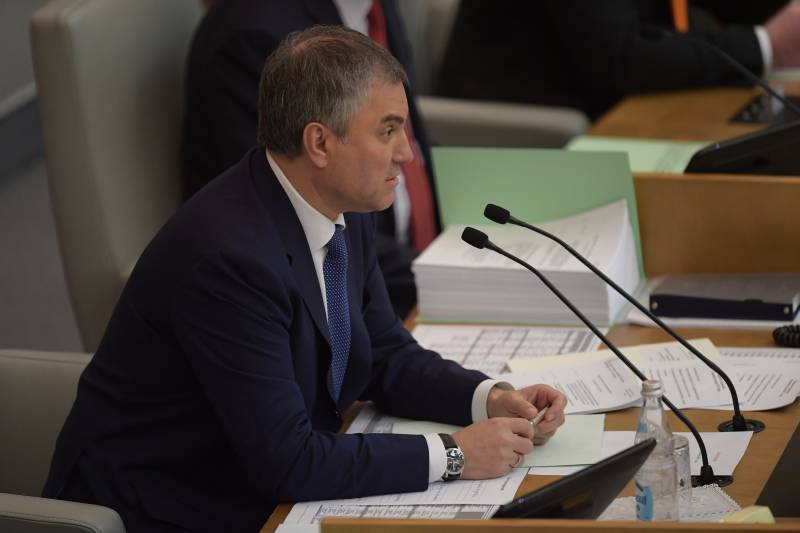 The document was submitted by State Duma Chairman Vyacheslav Volodin and the heads of all parliamentary factions.
The project gives the President and the government the right to introduce 16 various response measures, including "prohibit or restrict the import of agricultural, alcohol and tobacco products, drugs from certain countries, prohibit or restrict the export of rare earth metals from the Russian Federation, suspend cooperation in atom, aircraft and rocket engines.
The discussion of the document was attended by representatives of leading business associations and academia, their comments and suggestions will be taken into account during the finalization of the project.
It is reported that the deputies plan "to exclude from the text of the draft law for the second reading the mention of specific industries, goods and services and expand the powers of the president and the government to impose sanctions on specific foreign individuals and legal entities." At the same time, the established impact measures (countermeasures) "should not be extended to vital goods, whose analogues are not produced in Russia and other countries."
In addition, when preparing the draft federal budget for 2019-2021 years, the government will be recommended to "consider the provision of budget support to sectors of the economy, as well as to selected Russian enterprises and single-industry towns in connection with the imposition of sanctions by foreign states".