Iran is getting closer economically
It became known that the Eurasian Economic Union signs another agreement on a free trade zone with one of the "external" states. This state becomes Iran. It is known that the parties will sign the document on May 17. The agreement itself will be temporary. The FTA with Iran will be valid until 2022, with the possibility of further extension.
Today it became known that US President Donald Trump instructed the administration to work out measures to reduce purchases of Iranian oil. Over time, the United States plans to completely abandon the purchase of Iranian oil, which leaves dissatisfied with American companies that have already adapted to the resale of oil produced by Iran.
So, going back to the free trade zone with Iran: the FTA will provide the possibility of duty-free trade in a number of areas.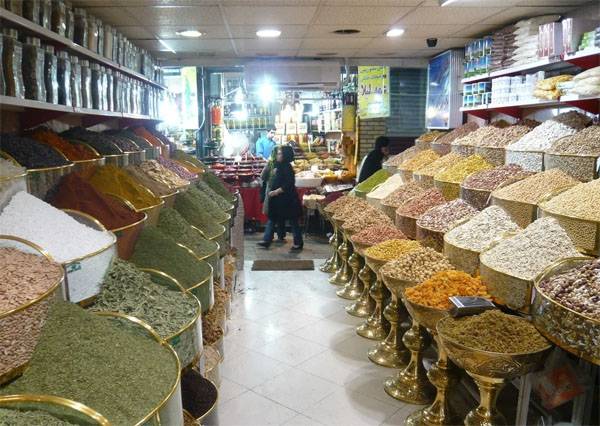 It should be noted that Iran is also a giant market. The population of this country is about 82 million people. GDP at purchasing power parity is 1,5 trillion dollars, and this is 18-th place in the world. In recent years, the Iranian industry has been growing at an active pace - an average of about 4% per year.
Iran has a positive trade balance. Over the past 10, the number of residents living below the poverty line has almost halved: from 19 to 11%. At the same time, the main problem of the Iranian economy remains high inflation — in excess of 16% and a relatively high unemployment rate — around 10%.