The Ukrainian Cabinet of Ministers today announced information about the amount of debt that will have to be paid by the end of this year. This is a colossal amount by Ukrainian standards in the amount of 325,5 billion hryvnia. This is about 12,5 billion dollars. At the same time, the amount does not include Kiev's 3 billion sovereign debt to Russia, which the Ukrainian authorities declared "Yanukovych's debt" and refuse to pay.
It is noteworthy that more than a third of the announced upcoming payments to Ukraine are interest on debt service.
According to Ukrainian experts, the Ukrainian government finds itself in the most difficult situation since the Maidan Peremoga. The fact is that the payment of 12,5 billion dollars from the state treasury can lead to a complete refusal of the state to fulfill social obligations. Failure to pay this amount will finally put an end to the very possibility of obtaining loans from the United States, the European Union and the IMF. So there are two ways out: wait for a new loan to pay off old debts or ask for another debt restructuring.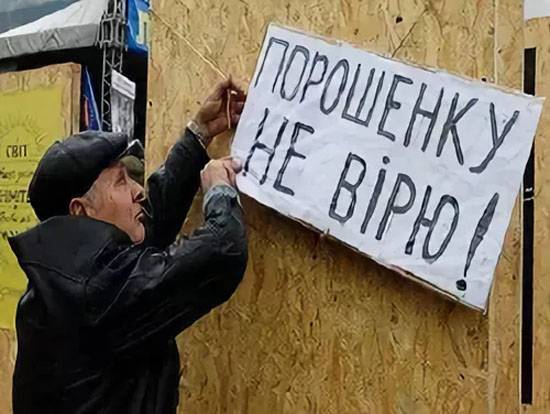 Here it is necessary to recall that during the 2019-2020 period Ukraine will have to pay 22,5 billion more on loans, of which more than a third is also in interest.
All these payments simply reduce to zero any economic growth in Ukraine, even if it is denoted by the government.