The American army again became interested in machine pistols. The US Department of Defense requested information on subcompact
arms
(Sub Compact Weapons (SCW), reports "Warspot" with reference to the magazine Popular Mechanics
The document does not contain requirements on the size and weight of the weapon, but it also indicates the caliber and describes a possible set of accessories.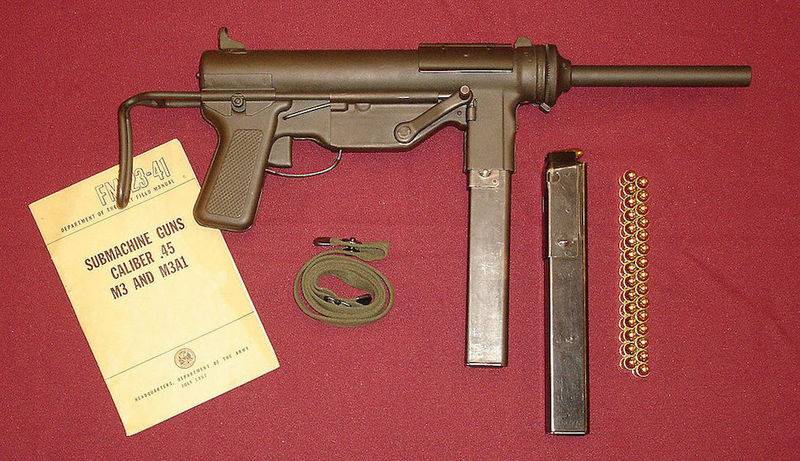 М3 - the last submachine gun adopted by the American army
The weapon must have a caliber 9 × 19 mm and will be equipped with a standard bar MIL-STD-1913 (Picatinny). In addition, it is indicated that a new weapon should have the ability to install silencers and fasteners for a weapon belt. In this case, the weapon must shoot both in automatic and in semi-automatic modes. These requirements are fully consistent with the class of weapons, known as submachine guns (PP). Companies must submit their offers before May 18. Based on the data obtained, the military department will select models for pilot procurement or will announce a full-fledged tender with detailed specifications.
According to unofficial information, the new PP may partially replace the M4 rifles in connection with the planned transition of the army to the new main caliber 6,8 mm. Thus, the new small arms and ammunition will be heavier than the currently used X-NUMX caliber weapons, so servicemen who are not actively participating in hostilities will be re-equipped.
The last time the American army was arming machine guns in 1943. Then it was M3, who broke the "monopoly" of the Thompson submachine gun.