The United States carried out a successful test of an Intercontinental Ballistic Missile (ICBM) "Minuteman-3", the US Air Force Global Strike Command reported.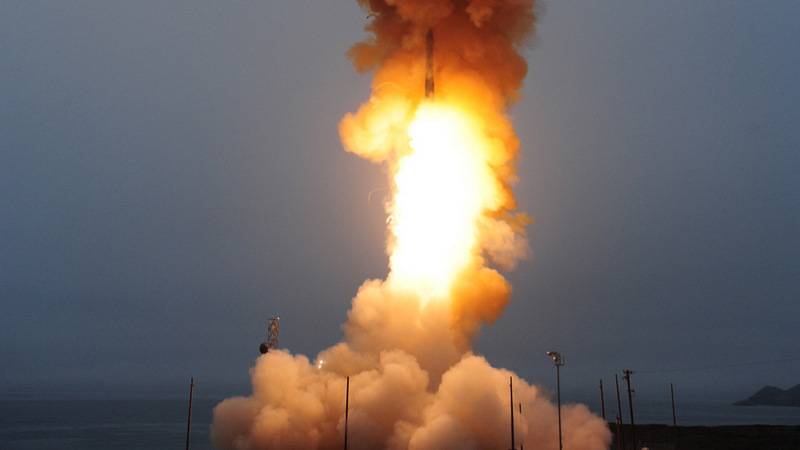 The rocket was launched at 11: 23 in Moscow from a silo launcher from Vandenberg Air Base in California. The unarmed head of the rocket, flying 6,7 thousand km, fell in a given area at the US proving ground in the area of ​​the atoll of Kwajalein, located in the central part of the Pacific Ocean.
The MBR test-launch program demonstrates the "Minuteman-3" combat readiness and confirms the ability of the US to have strong and reliable nuclear deterrent forces as a key element in ensuring American national security and the security of allies and partners of the United States
- it is spoken in the message of Command of global blows.
"Minuteman-3" is in service with the US Air Force 1970 year and is the only ground-based ICBM in service with the United States. In total, the United States has 400 such missiles, each of which is capable of carrying three nuclear warheads. These ICBMs are in combat duty in the mines at Malmstrom airbases (Montana), Francis Warren (Wyoming) and Minot Air Base (North Dakota). Missiles are subject to regular upgrades. It is assumed that this rocket will remain in service with the US Air Force until the 2020 year, reports "Interfax"