The auto approach from Kerch to the Crimean Bridge is completely ready, the opening of traffic on it will be synchronized with the launch of traffic on the bridge, the State Committee of the Road Economy of the Republic of Crimea reported.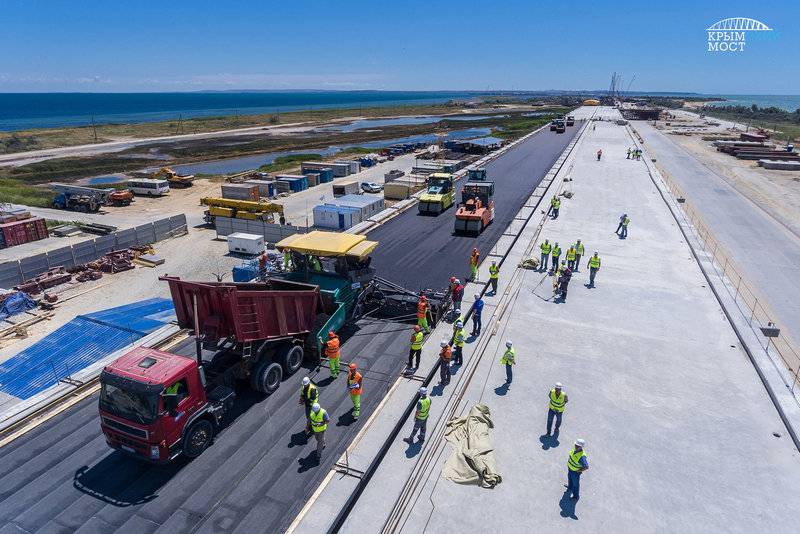 The self-approach in Kerch (four lanes in two directions, the length of 8,6 km) is completely ready. The opening of the movement on it will occur simultaneously with the opening of the movement on the Crimean bridge
- RIA "
News
»Post office.
13 May in Kerch launched traffic on a new overpass that is built above the autonomous approach to the bridge to provide a connection between the Arshintsevo microdistrict and the city center. In total, during construction, three overpasses were built through the auto approach, as well as five local treatment facilities. According to the committee, the opening of additional overpasses and interchanges in the area of ​​auto approaches is no longer planned, since all the design decisions have already been implemented. The self-approach itself is already equipped with a barrier fence, marking, lighting, noise screens and road signs. These days, grass is sown on the sides of the auto-approach.