Rare shots made by spotters appeared on the Net last Friday at the Novosibirsk Tolmachevo Airport, reports
bmpd
.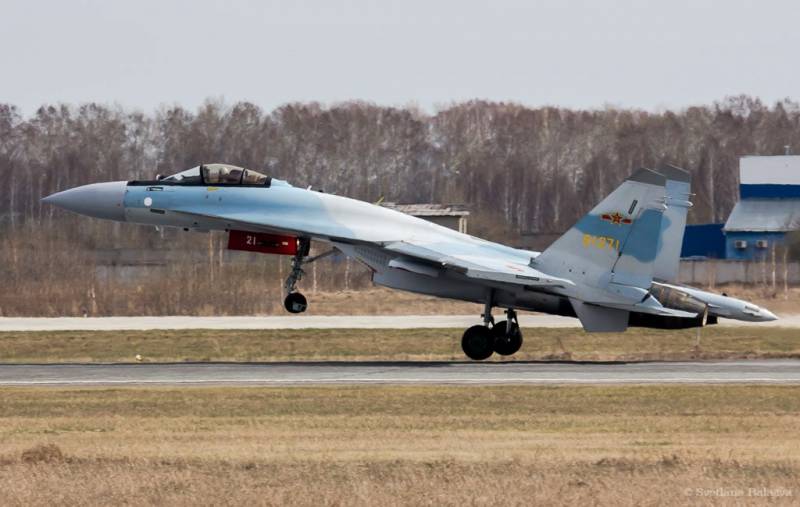 Su-35 fighter PLA Air Force (Chinese tail number "61271") during a stopover landing in Tolmachevo (Novosibirsk), presumably during the flight from China to Zhukovsky
.
In the pictures - the Chinese fighter Su-35, allegedly flying from China to the airfield of the Flight Research Institute. M.M. Gromov in Zhukovsky near Moscow (possibly for use in the training program of the Chinese flight personnel).
To date, the PLA has received a total of 14 Su-35 fighters from 24 ordered by contract from the 2015 of the year.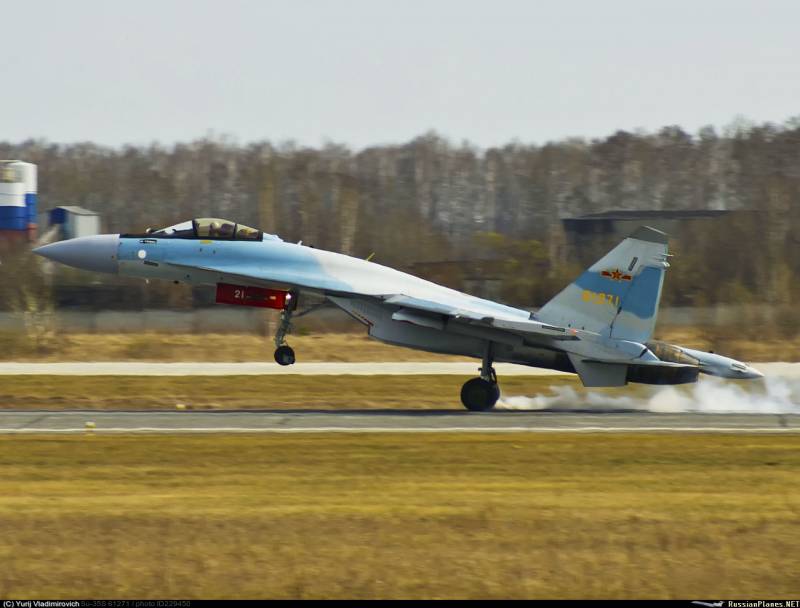 In China, Su-35 fighters go into service on the 6th
aviation
brigade based at the Suizi airfield in Guangdong.
Recently, the aircraft were involved in the Air Force exercise, during which they circled over the island of Taiwan from two directions. Together with the H-6K (Hun-6K) bombers, the fighters made the first flight over the Bashi Strait.