Despite growing defense spending, Germany still lags behind the NATO-set level in 2% of GDP, reports
InoTV
Post German TV channel N-TV.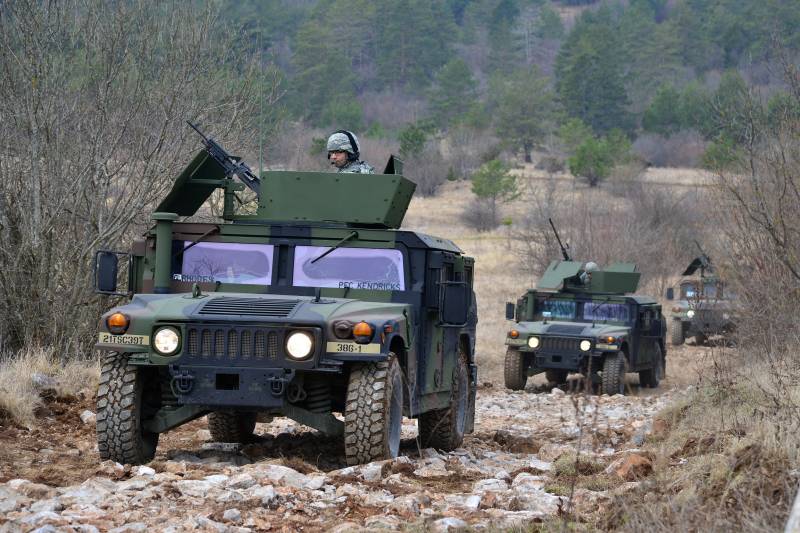 Former commander of US forces in Europe, General Ben Hodges called for increased investment in infrastructure development and include these expenses as military.
NATO should provide an incentive for member countries to invest more in their transport networks. It is best to do this by ranking the respective investments of countries such as Germany, Belgium and the Netherlands as military expenditures,
he told reporters.
As the channel explains, the US insists on adhering to the rule on 2% of GDP for military spending, "but the controversial question remains how exactly this should happen: according to the US and many other states, all allies should allocate for military needs by 2024 year 2% of GDP. " However, Berlin only intends to get closer to this goal, the publication emphasizes.
At the same time he plans to move "by mincing steps." Last year, German defense spending amounted to about 36 billion euros, which corresponded to 1,24% of GDP.
Hodges (was in service until the end of 2017), explained that money can be invested in increasing the mobility of the armed forces in Europe.
We must be able to move in our territory at least as quickly as the Russians - in our own,
stressed the ex-commander.
In his opinion, the NATO countries "could themselves provide platform cars for armored vehicles to move by rail; they could also "conclude contracts with railway companies so that they guarantee the transportation of certain volumes of military equipment at any required time."